Donate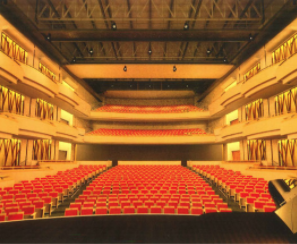 City Springs Theatre Company Leadership Giving is comprised of donors who support our artistic, educational, and community enrichment programs. These individuals receive the most exclusive benefits to enhance their CST experience by receiving an insider's perspective into musical theatre, including private dinners with CST leadership, special invitations to performances and post-show cast parties, behind-the-scenes events, and more!
To learn how you can become a part of CST Leadership Giving, please contact Natalie Barrow DeLancey at ndelancey@cityspringstheatre.com or 678-592-1539
Or click below and start your Giving today!
Donating to City Springs Theatre Company not only supports and enhances our community impact, but enriches your theatre-going experience right here in Sandy Springs!

Leadership Giving
City Springs Theatre gratefully acknowledges those whose support our artistic, educational, and community engagement programs!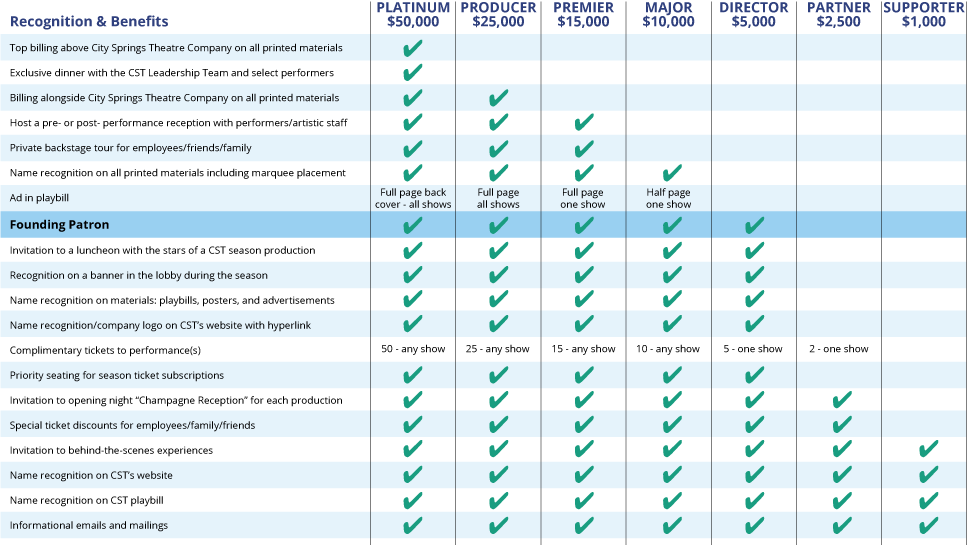 Download our Leadership Giving Brochure
Please make checks, corporate matches, or other gifts payable to:
City Springs Theatre Company
Attn: Natalie Barrow DeLancey
6065 Roswell Road, Suite 540
Sandy Springs, GA 30328