Natalie previously served as the Managing Director since inception of City Springs Theatre Company prior to becoming the Executive Director in 2021. Before City Springs Theatre Company, Natalie was the Director of Arts Education & Community Outreach for ArtsBridge Foundation, the arts education outreach arm of Cobb Energy Performing Arts Centre. During her time at ArtsBridge, Natalie was responsible for the development, design, implementation, and delivery of quality arts education programs targeted to students K-12 and related community audiences. Natalie managed four types of programs including: Field Trips, Master Classes, Family Performance Series & the Georgia High School Musical Theatre Awards – Shuler Hensley Awards. In addition, Natalie produced and directed the annual competition for the Shuler Awards and received a Southeast Regional Emmy Award for her 2017 Georgia High School Musical Theatre Awards production. Prior to ArtsBridge, Natalie served as the Artist Partnerships Manager at Young Audiences, Woodruff Arts Center. Before joining Woodruff, she served as the Manager on Duty at the Jennie T. Anderson Theatre in the Cobb County Civic Center complex. Natalie has a performance background in musical theatre and received a BA in Theatre & Performance Studies from Kennesaw State University's College of the Arts. Natalie was a member of Leadership Cobb's Class of 2016, selected for the inaugural 30 Under 30 program with the International Association of Venue Managers in 2015 and a member of the 2014 Arts Leaders of Metro Atlanta class. Natalie was also the recipient of the 2016 Ernest Barrett Award from the Cobb Chamber for her commitment to excellence. She currently serves as a member of the Sandy Springs Perimeter Chamber of Commerce Board of Directors. Natalie is passionate about high-quality entertainment and arts education, and is thrilled to be in a community that fully supports those initiatives!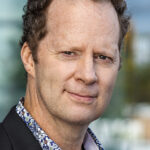 Shuler Hensley has been with City Springs Theatre since inception with a mission to connect the company to the Broadway district! Shuler is currently starring in Brodway's The Music Man playing the role of Marcellus Washburn. Most recently he starred as Tom Kettle in Broadway's The Ferryman and was seen in the New Group's production of Sweet Charity opposite Sutton Foster. He previously starred on Broadway in No Man's Land (also Berkeley Repertory Theatre), Waiting For Godot, in repertory, opposite Patrick Stewart, Ian McKellen and Billy Crudup, as The Monster in Young Frankenstein (also the U.S. National Tour), Kerchak in Tarzan, Jud Fry in Oklahoma! (also at The National Theatre and London's West End- Tony, Drama Desk, Outer Critics Circle and Olivier Awards) and Javert in Les Misérables. He has been seen Off-Broadway: Assassins (Encores!) How The Grinch Stole Christmas at Madison Square Garden, Carousel at Avery Fisher Hall with the New York Philharmonic, The Most Happy Fella and Fiorello! (Encores!), The Whale (Lucille Lortel and Obie Awards; Outer Critics Circle, Drama League, and Drama Desk nominations), Silence! The Musical, Sweet And Sad (Drama Desk Award for Outstanding Ensemble), That Hopey Changey Thing, The Great American Trailer Park Musical. His other credits include the Kennedy Center's production of The Guardsman, directed by Gregory Mosher, Ghost Brothers Of Darkland County (Alliance Theatre), All About Us (Westport Playhouse), The Phantom in The Phantom of the Opera (Hamburg, Germany), The Most Happy Fella (American Songbook/Lincoln Center). Opera appearances include Wozzeck (Curtis Institute Of Music), Regina (Kennedy Center). Shuler has also performed with the New York Philharmonic, San Francisco Symphony Orchestra and the New World Symphony Orchestra. TV credits include: "Murder of a President", "Shades of Blue," "Banshee", "The Americans," "Ed," "Deadline," "Gary Powers," "Law & Order: SVU," "Criminal Intent," "The Jury." Film includes: The Greatest Showman, After.Life, The Legend of Zorro; Van Helsing; Monday Night Mayhem; Someone Like You; The Bread, My Sweet; Opa! Proud Equity member. Shuler was awarded the "Stage Performance of the Year" by New York Magazine in recognition for his work in The Whale. Shuler is also the namesake of the Georgia High School Musical Theatre Awards at Cobb Energy Performing Arts Centre.​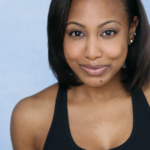 Jalise is a proud New Orleans native who relocated to Atlanta in the aftermath of Hurricane Katrina. She is a Cum Laude graduate of the University of Michigan–Ann Arbor, where she earned her BFA in Musical Theatre with a minor in Community Action & Social Change. During her studies, she worked as an administrative assistant for the Theatre Department. In 2014, Jalise performed her first professional union gig at The MUNY Theatre in St. Louis, where she earned her actor's equity card and became a proud member of the union. She went on to sign with a talent agency in New York City, and perform throughout the NY tri-state area. In 2017, Jalise transitioned into cruise ship performing for Royal Caribbean Cruise Line Productions, where she earned the rank of Vocal Captain. She has developed a diverse skill-set through both performing and business roles throughout her career.​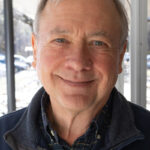 Steve Hauser joins the CSTC team after a lengthy career as an in-house lawyer and senior executive at The Coca-Cola Company and general counsel of CONA Services, a Coca-Cola system IT services company. With a background in entertainment and marketing law and business development, Steve handles overall legal support for CSTC and also works on partner alliances and other strategic business matters. A founder of CSTC and its former board chair, Steve's actual theater experience consists of playing sax in the pit orchestra for college productions of Carousel and 1776! Steve has been actively involved in the arts and non-profit activities in Atlanta, including board membership with Habitat for Humanity Georgia and Atlanta Lyric Theatre and support of various non-profits through the Atlanta Pro Bono Legal Partnership. Steve and his wife Susan live in Sandy Springs.​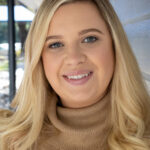 Nejra is a graduate of Kennesaw State University with degrees in Accounting and in Management Information Systems. At KSU she was on both the Dean's and the President's lists. She previous has worked as an accountant for Lippman & Company, LLC, and as a Senior Advisory Associate for Maudlin & Jenkins, LLC. Nejra is a member of the American Institute of CPAs and the Georgia Society of CPAs.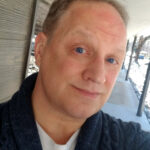 For more than 2 decades Mason has been producing and directing video content to help businesses and non-profits across the country tell their stories via digital and social media platforms. His clients have included Trevanna Entertainment, Spotify, The Red Bull Music Academy, Renaissance Hotels, The Apollo Theater (Harlem), The National World War II Museum (New Orleans), WYES-TV (New Orleans), The Baton Rouge Area Foundation, Community Assistance Center (Sandy Springs) and the Cobb County Center for Excellence in the Performing Arts. For eleven years, Mason worked as the Director of Video Production for Intersection, an Alphabet-owned media and technology company in New York City. His background in video production began in broadcast news, winning an Emmy Award for producing entertainment news stories for ChicagoLand TV News, and then working on-camera as a reporter-anchor for WAFB-TV the CBS affiliate in Baton Rouge. Mason additionally previously served as the Director of Marketing for the Saenger Theatre in New Orleans, LA. As an actor, he's appeared onstage in productions of 1776, Into The Woods, Picasso At The Lapin Agile, Amadeus, The 39 Steps and Monty Python's Spamalot.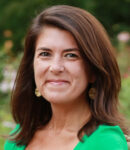 A seasoned public relations professional and event planner, Jennifer Dunaway is the founder of JD Public Relations and is delighted to be a part of the incredibly talented and dynamic City Springs Theatre Company team. A native of Mississippi, at the age of three, her first theatre experience was the national tour of Seven Brides for Seven Brothers, which has led to a lifelong love of the performing arts. A graduate of Vanderbilt University, Jennifer is a past board member of the Junior League of Atlanta, where she currently serves as Community Content Creator; a member of the Advisory Board for the Atlanta Community Food Bank, where she is the co-chair of its fall fashion event; a board member of the Atlanta Girls' School; a graduate of the United Way VIP program; and board member and silent auction co-chair for Lion Pride, which serves the students and families of Lake Forest Elementary School in Sandy Springs. Her experience includes work with Fortune 500 companies, local businesses, and many nonprofits, including the Sandy Springs Society and Georgia Center for Nonprofits. Jennifer is thrilled to combine her passion for the arts, nonprofit and education in her role at the Company and share the stories of its impactful productions, educational offerings and community impact.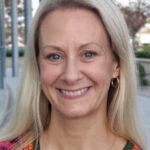 Amy joined CSTC in October 2022 as its Development Manager, where she assists the Executive Director with a broad range of activities including grant writing, donor contact, corporate partnerships, volunteer activities and event planning and management. She is an experienced administrative and operations manager who thrives in a creative and collaborative working environment. She is certified in grant writing and non-profit management by the University of Georgia, and she has a BA from the University of North Carolina at Greensboro and a Master's degree from North Carolina A & T State University. Amy has a varied arts background. Her introduction to musical theater was acting in her high school production of "Bye Bye Birdie". For the past five years, she has been the administrative and production manager for the Neighborhood Ballet, a dynamic intown dance school and youth performance company, overseeing the ballet's operations and producing its annual performance events at the Ferst Center. Before that, Amy served on the board of the North Gwinnett Schools Foundation and the Gwinnett Ballet Theatre; where she led a volunteer-based production team that designed and built sets, promoted, marketed and stage managed the performances. Amy is thrilled to be the newest member of the CSTC team and is looking forward to meeting and working closely with CSTC's patrons, donors, and partners to continue to grow support in the community for CSTC's outstanding performances and educational activities.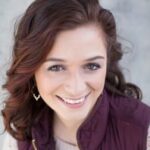 Originally from Hughesville, Pennsylvania, Jenna received her BFA in dance education and musical theatre from The University of the Arts in Philadelphia. Jenna joined the national tour of "Sesame Street Live," performing the role of Ernie and Live Dancer for two seasons. She then became the performance director for two domestic and international tours of "Sesame Street/USO Experience" for military families. Jenna serves as the assistant stage manager for City Springs Theatre Company as well as a performer for various companies throughout Atlanta. She loves helping students discover their artistic passions and dreams as they find their voice in life.​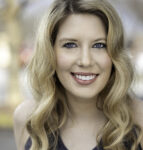 Carly holds a BFA in Musical Theatre from Brenau University/Gainesville Theatre Alliance. She has a true passion for the theatre arts and strives to inspire all students to achieve their full potential on stage and in life. For seven years, Carly was the accomplished Theatre Director/Choreographer/Teacher at Lambert High School. Under her direction, the Acting Troupe of Lambert created award winning productions including two state one-act championships. In the Shuler Hensley Musical Theater Awards, her productions received 22 nominations and 9 Shuler awards including two-time honors for Best Overall Production, Choreography, and Ensemble. Carly is also a certified GHSA theatre adjudicator. She is the co-founder, co-director, and choreographer of Play On Players Children's Theatre (POP).  POP earned many accolades over the years, including top honors at the Junior Theater Festival and National Performing Arts Festival. Music Theater International and iTheatrics also chose POP to present pilot performances of multiple junior theatre productions. Carly is a proud recipient of the JTF Freddie G Teacher Fellowship and the Broadway Junior Teacher Spirit Award. As a performer, some of Carly's professional roles have been in several productions of Clinton Area Showboat Theatre (Iowa) and Highlands Playhouse (North Carolina). Other favorite roles include Roxie Hart (Chicago), Alice Murphy (Bright Star), and Sarah Brown (Guys and Dolls). Carly is thrilled to be part of the talented team at City Springs Theatre Company.  She truly appreciates the collaborative process and enjoys organizing creative learning opportunities for students. She has always actively recruited and welcomed individuals from multiple backgrounds, cultures, identities, and levels of talent. Carly's educational goal is for every student to benefit and grow through the exchange of ideas and perspectives, while learning from top professionals as well as from one another.