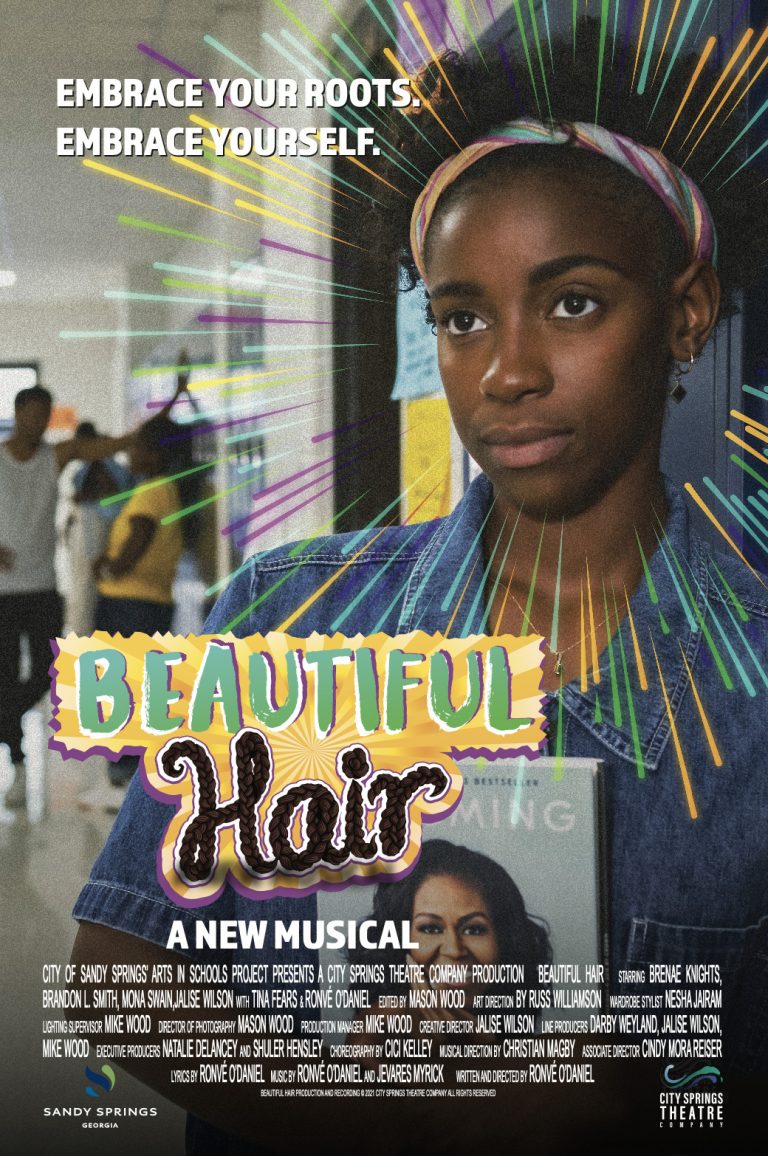 BEAUTIFUL HAIR: A NEW MUSICAL FILM - Presented by The City of Sandy Springs' Arts in Schools Project
Price: FREE, with registration

Available Dates: Jan 10, 2022 - May 15, 2022

Recommended Grades: 7-12

Register HERE starting January 10th!
If only getting accepted into Princeton, becoming the next Michelle Obama, and getting the guy of your dreams was an easy task! Beautiful Hair is a coming-of-age tale about an academically gifted, African American high school senior named Jamila who runs for Student Body President, as she attempts to improve her academic resume for Princeton. With an infectious score that fuses hip hop, R&B and pop, Beautiful Hair is sure to inspire, uplift and teach the greatest lesson of all: self-love. It is undeniable!
Educators, we thank you for providing this virtual motion picture experience to your students.
HOW IT WORKS: After registration, teachers will receive a unique FREE access link to the entire BEAUTIFUL HAIR film (running time: 44 minutes)!  Teachers will receive an educator guide, featuring the cast and character descriptions, subject matter and grade recommendations, film-making and theatre vocabulary, pre- and post-watch activities, and more!  This curriculum is curated to meet core standards in World History, Cultural Geography, Biological Foundations and more! 
Questions? Contact us at education@cityspringstheatre.com or call 404-477-4365.