Arts Education & Community Enrichment

City Springs Theatre Company is committed to serving the next generation of artists through high quality arts education experiences, exposure, and excellence.
Whether it's a child's first experience of live theatre, advanced skill-based training for students, or a master class with beginning tap students, more than 5,500 Georgians have been impacted in our inaugural season through a diverse array of programming including programs presented by Atlanta Jewish Film Festival, The Atlanta Opera, City Springs Theatre Company, National Geographic, and Roswell Dance Theatre.
Arts Education programs through City Springs Theatre Company are designed to provide diverse program offerings, serving students of all ages through every facet of the arts. To do this, CSTC has created two primary focus areas:
CITY OF SANDY SPRINGS PARTNER IN EDUCATION
City Springs Theatre Company serves as a PARTNER IN EDUCATION with the City of Sandy Springs to create, produce, and manage arts education and community enrichment programs, which take place at the Sandy Springs Performing Arts Center. These programs include a Student Enrichment Series (Student Matinees), Master Classes, summer-arts camps, and behind-the-scenes talkbacks and tours. The partnership and its programming is made possible by a generous donation from the Sandy Springs Arts Foundation.
Student Matinees ». Master Classes »
CITY SPRINGS THEATRE YOUTH CONSERVATORY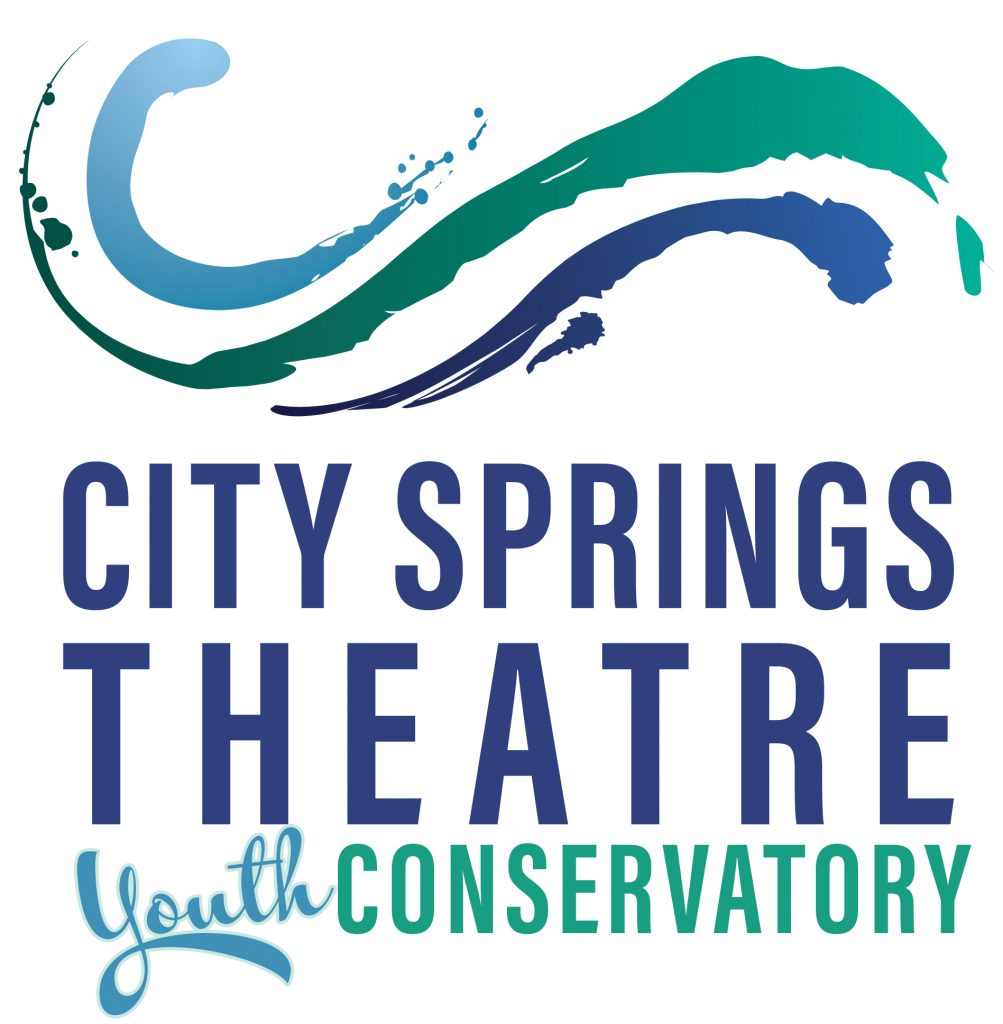 In 2018, after just two performances in its inaugural season, City Springs Theatre Company recognized the need for a YOUTH CONSERVATORY to provide training for young people. One that would welcome a new generation to the joys of singing, dance and drama, and also offer a challenging musical theatre repertoire for professionals looking to enhance their technique. Through the resources of the professional City Springs Theatre Company, it is our goal to provide all students who walk through our doors with not only a positive and memorable experience, but also with a greater understanding of musical theatre and of themselves. The Conservatory training programs are designed to equip the next generation with the tools they need to be successful in whatever they choose to do, whether as an artist or arts supporter.