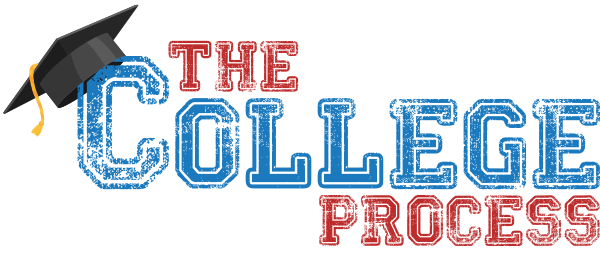 Choices, Decisions, Materials, Auditions, Questions
CST Conservatory takes rising seniors step-by-step through the Musical Theatre College Audition Process. Led by a team of professionals, students will work this summer to begin to plan for their college auditions by exploring material, college options, hearing from college professionals, mock auditions, 1:1 coaching, filming pre-screens, application help, preparing for callbacks, and more!  Let us be your one stop shop to get you through the college process!
INFORMATIONAL SESSION
Join us on Monday, May 2, 2022 to hear from our industry professionals that will be leading the students through The College Process.  Learn why a structured college plan is important, gain insight into the post-covid college application experience, dive into the details of our expanded college process program this year, and more!  This informational session is free for all interested students and parents and provides a place to ask questions, tour CSTC studios, meet the faculty, and get the answers you're all asking like: WHERE TO START?!
What: Informational Session for The College Process
Who: Rising Seniors and Parents interested in auditioning for musical theatre college programs
When: Monday, May 2, 2022
Time: 6:00pm-8:00pm
Where: CSTC Studios, 8601 Dunwoody Place, Suite 136, Sandy Springs GA 30350
INTERESTED? RSVP to Director of Education Jenna Gamerl at jenna@cityspringstheatre.com or by calling 404-477-4365 x104
PROGRAM DETAILS
JUNE 2022
In June, students will begin to identify and prep their materials for pre-screen auditions, which take place in early Fall.  Students will review school requirements, create spreadsheets to stay organized, make deadlines, and have dedicated study halls twice a week, with access to College Process coaches to ask questions and plan.
WEDNESDAYS             5:30PM-8:30PM                     JUNE 1, 8, 15, 29 (NO CLASS JUNE 22)
SATURDAYS                 10:00AM-1:00PM                   JUNE 4, 11, 18 (NO CLASS JUNE 25)
JULY 2022
In July, students will transition to confirming their pre-screen materials, finalize their college spreadsheets with pre-screen requirements from every school they are applying to, participate in group coachings, select their dance choreographer, participate in mock auditions, and attend Q&A sessions with top college professionals to learn the dos and don'ts of auditioning.
MONDAYS                  5:30PM-8:30PM                     JULY 11, 18, 25 (NO CLASS JULY 4)
WEDNESDAYS           5:30PM-8:30PM                     JULY 13, 20, 27 (NO CLASS JULY 6)
SATURDAYS               10:00AM-1:00PM                   JULY 16, 23, 30 (NO CLASS JULY 9)
AUGUST 2022
In August, the program becomes more individualized with private coachings.  Students will begin their private 1:1 coachings (number is based on the package selected) to prepare to film their pre-screen audition videos.  Our 1:1 coachings are NOT vocal technique classes, although some vocal technique may be discussed.  It is strongly recommended that the students continue vocal training by a voice teaching while simultaneously working on their pre-screen auditions.
SEPTEMBER 2022
In September, pre-screens will be filmed.  Students will select a day and time that will be blocked off for them to film at CSTC Studios with one of our College Process coaches.  All footage will be recorded with professional equipment and returned to the student to select their final materials for submission in a timely manner.  The goal is to start to apply for programs by mid-end of September. 
OCTOBER-DECEMBER 2022
Through the Fall, students will be following up with our coaches to ensure their applications are submitted before deadlines. Students will also immediately start identifying/refining their callback material to prepare for future auditions and select audition dates for in-person auditions or Unifieds, etc. Our College Process team will ensure they are with you every step of the way for this process!

PACKAGE OPTIONS

PACKAGE 1 | $1,500

·       June and July sessions AND…
·   (2) 1-hour 1:1 consultation of materials and college planning
·       (4) 1-hour 1:1 coachings for prescreens
·       2-hour filming of all prescreen materials and editing
PACKAGE 2 | $1,750
·       June and July sessions AND…
·       (2) 1-hour 1:1 consultation of materials and college planning
·       (6) 1-hour 1:1 coachings for prescreens
·       2-hour filming of all prescreen materials and editing 
DELUXE PACKAGE | $2,600
·       June and July sessions AND…
·       (2) 1-hour 1:1 consultation of materials and college planning
·       (8) 1-hour 1:1 coachings for prescreens
·       (4) 1-hour choreography lessons with CSTC dance instructor 
·       2-hour filming of all prescreen materials and editing 
·       Headshots – 2 looks and edits
·       (1) 1-hour postseason consultation to prepare for callbacks/in person auditions (November-January)
·       (4) 1-hour 1:1 post-season coachings to prepare for callbacks (November-March)
A LA CARTE OPTIONS:
Pre-Screen Filming: $150/hour
Headshots – 2 looks and edits: $225
Dance Choreo for Pre-Screens: $80/hour – $115/hour (4 hours minimum)
Pre-Screen Re-Filming: $250
Live Audition/Callback Consult: $75/hour
Live Audition/Callback Coaching: $150/hour
QUESTIONS? Email Director of Education Jenna Gamerl at jenna@cityspringstheatre.com