City Springs Theatre Conservatory is justifiably proud of its instructors and is committed to hiring the very best faculty with professional regional, national touring, and Broadway credits to assist our young artists in their training. Our faculty represents some of the best teaching artists in our region, who are dedicated and committed to the teaching of and training in the performing arts. CST Conservatory students could not be in more competent and caring hands.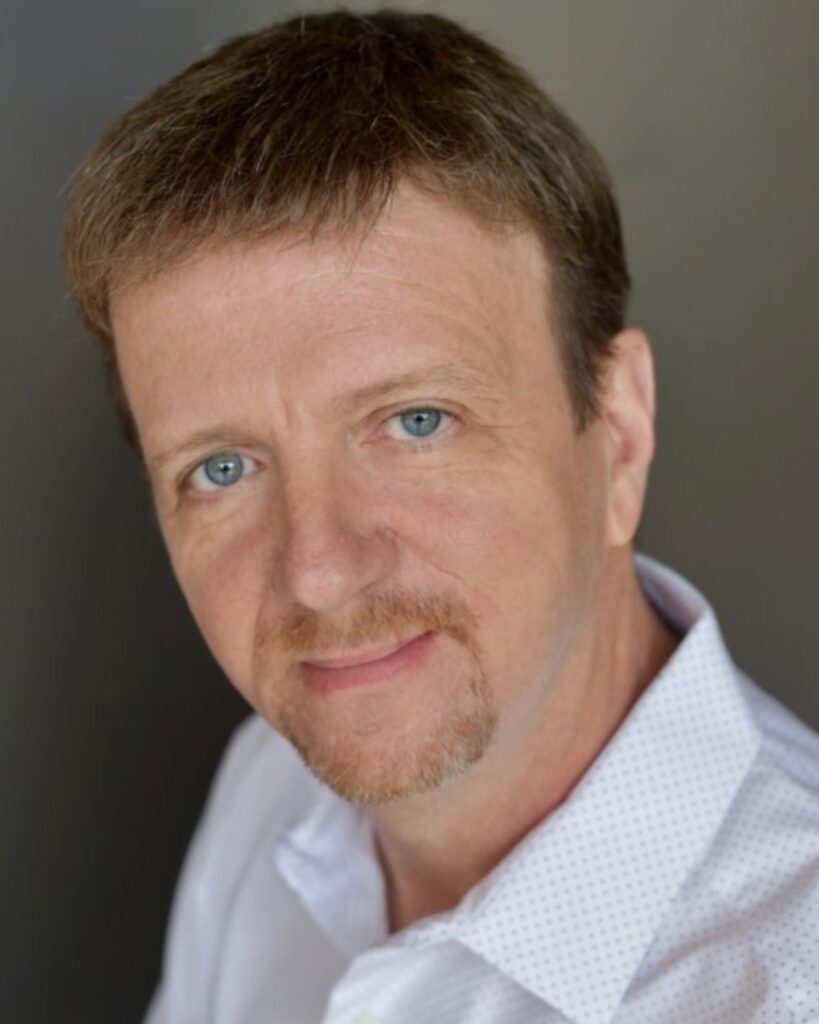 BOB ADAMS
Pre-Pro Director
Bob Adams was the head of the Drama Department at Pebblebrook High School (CCCEPA), Cobb County's performing arts magnet school for twenty-five years before retiring in 2022. He holds a bachelor's degree in theatre performance from Miami University (Ohio) and a master's degree in theatre from The University of Missouri. During his tenure at CCCEPA, he directed over fifty plays and musicals.  As an actor, Mr. Adams has worked regionally with theatres in Missouri and Minnesota, Atlanta's Alliance Theatre, and the City Springs Theatre Company. His voiceover work has been heard on Atlanta radio and in commercials. In addition to his work at CCCEPA, Mr. Adams has directed productions at Spelman College and the Atlanta Lyric Theatre. Other directing and development work includes: MLK: A Monumental Life at Constitution Hall in Washington, D.C., and the development of In The Midnight Hour, a musical based on the life of Wilson Pickett, with the Alabama Shakespeare Festival. From 2000 – 2019, Mr. Adams served as the director of the ETC and Prompt summer camps in Cobb County.  For more than a decade, he directed the annual Home For The Holidays production at the Cobb Civic Center's Anderson Theatre. Mr. Adams has been selected Pebblebrook's Teacher of the Year and was twice selected Pebblebrook's STAR Teacher. While at Pebblebrook, his teaching work focused on the Meisner technique, Shakespearean acting, and musical theatre. His former students can be found performing on Broadway, London's West End, television, film, national tours, regional theatres, and cruise lines throughout the world.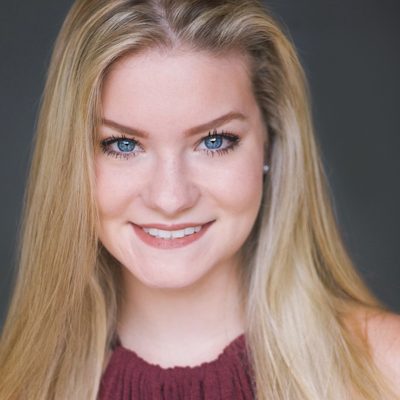 GRACE ARNOLD
Grace Arnold graduated from The University of Alabama where she double majored in both Dance and Musical Theatre. As a Georgia native, she grew up performing in the Atlanta area and attended high school at CCCEPA. Some of her regional credits include Joseph and the Amazing Technicolor Dreamcoat (Atlanta Lyric), A Chorus Line - Val (Virginia Samford), Guys and Dolls - Mimi (Highlands Playhouse), and Hairspray (City Springs Theatre Company). She was recently able to perform in two cabarets: "Luminous" and "Best of Broadway" with The Atlanta Lyric. She also recently performed in a gala ("And the Winner is...") designed to raise money for those struggling with addiction through an organization called The Davis Direction. Teaching has always been a passion of Grace's and she has gained experience by working with Prodigy Performing Arts, The Jennie T. Anderson Theatre, and City Springs. Additionally, she co-taught a Dance Lab for students at The University of Alabama. Grace loves being a part of the Atlanta community and is thrilled to be working with the CST students!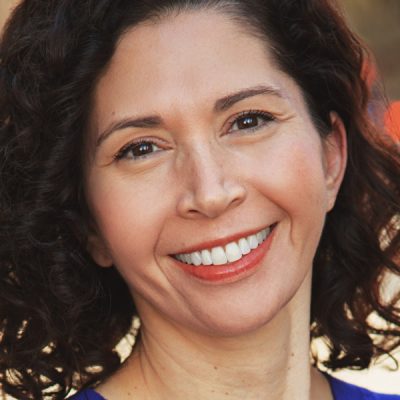 REVERIE BERGER
Reverie Berger, a native of the Los Angeles area, is Associate Professor of Music and Voice Area Coordinator at Reinhardt University. Recent performances include the title role in Cinderella (Rossini's La Cenerentola), Hansel in Hansel and Gretel, Cherubino in The Marriage of Figaro, Sister Berthe in The Sound of Music, and soloist in Sophisticated Ladies. Concert soloist engagements include Handel's Messiah, Bach's Magnificat, Rutter's Feel the Spirit, Mozart's Requiem, and Rossini's Stabat Mater. Dr. Berger has performed throughout the South and Midwest with companies such as City Springs Theatre, Atlanta Lyric Theatre, Peach State Opera, Capitol City Opera, Chicago Opera Theater, Illinois Symphony Orchestra, Rome Symphony Orchestra, and First Coast Opera. Her students have won awards at various competitions, such as state, regional, and national NATS Student Auditions, as well as the George Shirley Vocal Competition and the Miss Georgia Scholarship Competition. Dr. Berger holds degrees in vocal performance from The University of Michigan (D.M.A. and B.M.) and Manhattan School of Music (M.M.).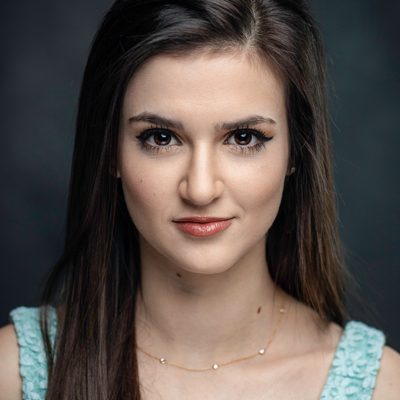 ARIELLE GELLER
Arielle is a proud graduate of The Cobb County Center for Excellence in the Performing Arts at Pebblebrook High School, and then went on to major in theatre at CCM: The University of Cincinnati College Conservatory of Music. Arielle has performed in and choreographed/assistant choreographed at numerous theatres in Atlanta including City Springs Theatre, The Atlanta Lyric Theatre, The Alliance Theatre, Georgia Ensemble Theatre, OnStage Atlanta, and more. Arielle has also taught dance at studios such as Dance101, Dance It Off, and British Academy of the Performing Arts.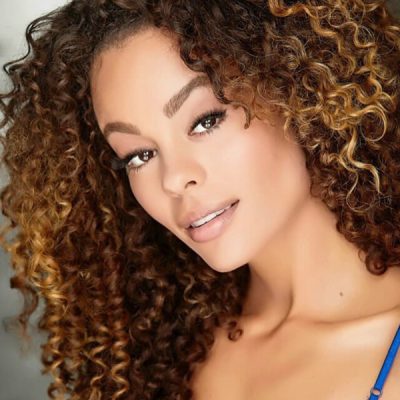 LIZ LEGRANDE
Liz LeGrande is a free-spirited, loving soul inspired by the magic and mystery of life. She is passionate about supporting others in living out their fullest potential. As a dancer, choreographer, & movement coach, Liz collaborated with artists, including Katy Perry, Ye, Beyonce, Usher, Thomas Rhett, Christina Aguilera, Robin Thicke, Saweetie, Iggy Azalea, Ty Dolla Sign, Chayanna & Ciara. Her work has taken her to a wide variety of outlets, including films & television shows such as Glee, Dancing With The Stars, Bunheads, Crazy Ex-Girlfriend, Shake It Up, America's Best Dance Crew, Empire, Step Up Highwater, Joyride, Genius, Dear Eleanor & Behind The Candelabra. Liz is a licensed wellness coach specializing in breathwork and movement therapy. Her breathwork and dance practices have a full-time scientific advisor, including dual-qualified MD and Neuroscience Ph.D., who have helped Liz design an evidence-based meditation dance practice. Upon returning to the states, she traveled the nation, visiting 100 public high schools on a mission to empower thousands of teenagers through dance and meditation. This experience cracked her heart wide open.
BILL NEWBERRY
Bill Newberry is a music director, actor, singer, voice teacher and vocal coach from Atlanta, Georgia. He has been working with young performers basically all of his adult life. After a successful career teaching the arts in a private school, Bill began his professional theatre career as kids' music director on the first national tour of Joseph and the Amazing Technicolor Dreamcoat. On returning to Atlanta, he became a sought-after music director in the Atlanta theatre community. Over the years he has worked as a music director/actor at most of the major Atlanta theatre, including the Alliance, Actor's Express, Theatre of the Stars, The Atlanta Lyric theatre, and Georgia Ensemble Theatre. In addition, Bill has music directed on over a dozen national tours, among them the world premieres of Diusney's High School Musical I and II, Les Miserables, The King and I, Joseph/Dreamcoat, Annie, and Beauty and the Beast. Bill has been a voice teacher/vocal coach for over twenty years; his students have gone on to major success on The Voice, American Idol, and in TV, movies, and Broadway. He also has been the music director for Camp Broadway, a national organization of theatre camps, for over twenty years, and he also founded and was artistic and music director for the Fox Theatre's Rising Stars Musical Theatre Intensive; Bill also was on the faculty of City Springs Theatre's Virtually Broadway Intensive this summer. Bill's philosophy of teaching is using solid technique and acting skills to craft a total performance in each song his students learn.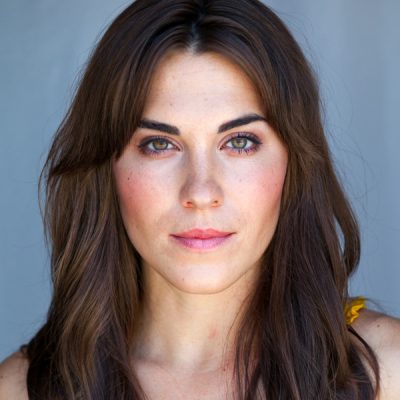 LINDSAY RAE PAWLEWICZ
Lindsay Rae Pawlewicz (@lindsraep @lindsraedesign) is a proud graduate of Pebblebrook HS and The University of Oklahoma where she received her B.F.A. in Musical Theatre. She has had the honor of performing with City Springs Theatre Company in Mamma Mia! (swing) and Into the Woods (Lucinda). Some of her favorite shows over the years have been Chicago (Velma), How to Succeed in Business… (Rosemary) and A Chorus Line (u/s Cassie/Sheila). Currently, Lindsay is teaching Musical Theatre at Johnson Ferry Christian Academy. The High School will be performing her choreography in Oklahoma! this Spring! Lindsay lives in Roswell with her husband Karl, and son Miles where she is also the Owner and Creative Director of Lindsay Rae Design (LindsayRaeDesign.com), an event and floral design business, which has been featured in Glamour, Martha Stewart, and Brides magazines.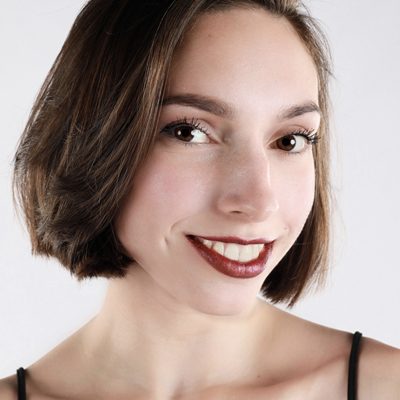 JORDAN PRETORIUS
Jordan is a professional dancer, instructor, and choreographer in the Atlanta area. With a technical background, Jordan has trained with various ballet companies such as the Bolshoi Ballet, National Ballet of Canada, and the School of American Ballet. For years she also trained in the styles of jazz, hip hop, musical theatre, tap, modern, contemporary. After graduating she went on to be a featured dancer for Norwegian Cruise Line for a couple of years. Since then she's danced for various tv series such as Step Up: High Water and The First Lady (coming soon). Theatre credits include: Ever After (Alliance Theatre), Mary Poppins, 42nd Street, and Elf (City Springs Theatre Co.), West Side Story, and Shrek the Musical (Atlanta Lyric Theatre), Swing! the Musical (Directed by Lynne Taylor-Corbett, Norwegian Cruise Line). She's also choreographed award winning works for numerous competitions, recitals, and events.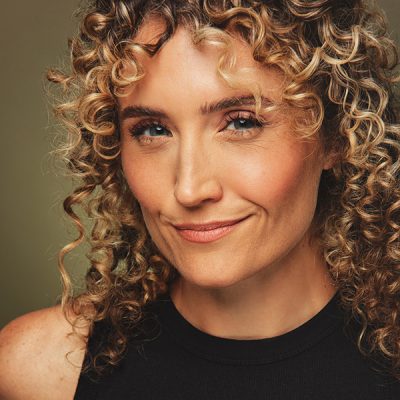 KRISTINE REESE
Acting & Voice Faculty / Pre-Pro Director
Kristine Reese has performed on Broadway, National Tours, regional theatre houses and concert venues across the globe. She is best known for playing Catherine on the Tony-Award winning National Tour of PIPPIN and Nessarose in the original Second National touring company of WICKED. She has also appeared on the National Tours of FINDING NEVERLAND (Mary Barrie) and MAMMA MIA! and made her Broadway debut in the 2006 revival of Les Miserables. Regional theatre credits include Theatreworks Silicon Valley, Kansas City Starlight, the St. Louis MUNY, Music Theatre Wichita and City Springs Theatre. Kristine has performed as a vocal soloist with dozens of international pop and symphony orchestras, including the Indianapolis Symphony, the Cleveland Symphony, the Cincinnati Pops and the National Symphony. For more visit www.kristinereese.com.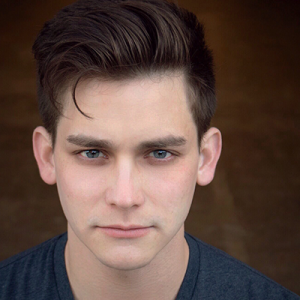 HADEN RIDER
Voice Faculty & Competition Team Director
Haden graduated with a BA Theatre degree from the University of North Georgia/Brenau University in the Gainesville Theatre Alliance training program. As of late, he has been working as a professional actor and voice teacher/vocal pedagogue in the Atlanta regional theatre market. Some of Haden's most recent credits include The Hunchback of Notre Dame-Quasimodo [Suzi Bass Award, Outstanding Lead Actor- Musical] (Aurora/Theatrical Outfit), Billy Elliot– Tony Elliot (City Springs Theatre Company), Aida– Radames (Atlanta Lyric Theatre). Haden is a recipient of the Junior Theatre Festival Teacher Spirit Award. Haden is also a proud member of the Freddie G. Fellowship (A national organization of Children's Theatre teachers). Haden is co-founder/director of Play On Players Children's Theatre. Play On Players has had the privilege of piloting various Broadway Jr. musicals/World Premiere-New Works such as Madagascar Jr., Mary Poppins Jr., and Newsies Jr. (upcoming). Haden is a Suzi Bass Award winner for "Outstanding Lead Actor in a Musical". Haden has been teaching private voice lessons of varying ages for 8 years. He teaches/coaches a vast amount of styles including: Musical Theatre, Pop/Rock, and Opera. Haden believes that a classically based method will give more freedom to a voice and will allow it to achieve its greatest potential within any style that a student wants to venture off into. His preferred method of choice is "Garcia Vocal Method or Garcia Technique". The technique will focus heavily on proper breath support, proper body alignment (Alexander Technique), the importance of resonance through space creation/complete relaxation, and a thorough understanding of how to sing naturally and effectively without putting strain on the vocal chords.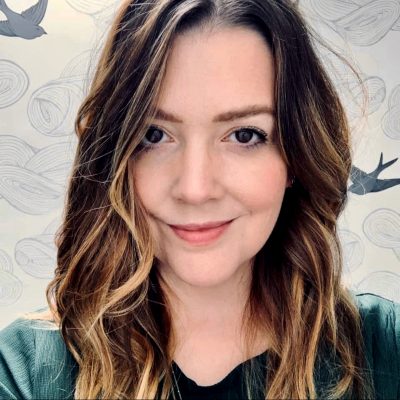 ERIN SHEPHERD
Erin Shepherd has had the pleasure of helping students develop their full voice for over 20 years. Through technique, artistry, and expression, she encourages singers to communicate and tell story through song.  Erin believes that the student and teacher are an artistic team, and actively includes the student in decision-making during the learning process: be it repertoire choices or technical preferences. Her specialties include teaching mix-belt; navigating register changes; a full, open sound throughout the voice; and most importantly, joyful, free singing.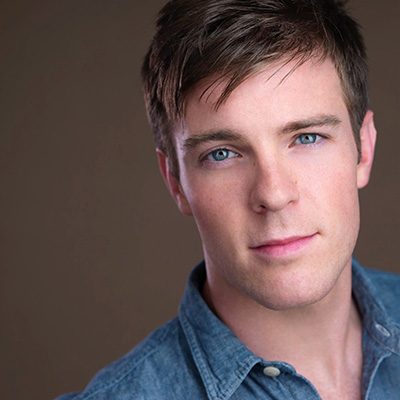 BILLY TIGHE
Acting & Dance Faculty & Pre-Pro Director
Billy Tighe has performed on Broadway, the West End, National Tours, Off-Broadway and many of the country's most prestigious regional theaters. He made his Broadway debut in PIPPIN and starred as Elder Price in the West End production of THE BOOK OF MORMON. He has toured North America in five Broadway National Tours including: JM Barrie in FINDING NEVERLAND, Fiyero in WICKED, Jean-Michel in LA CAGE AUX FOLLES, Elder Price in THE BOOK OF MORMON and DIRTY DANCING. He played Anthony Hope in the critically acclaimed, immersive Off-Broadway production of SWEENEY TODD at Barrow Street and has originated roles in the upcoming Broadway-aimed productions of HEART OF ROCK AND ROLL and THE SECRET OF MY SUCCESS. Regional theatre credits include Paper Mill Playhouse, The Old Globe, Paramount Theatre, St. Louis MUNY, Ogunquit Playhouse, Goodspeed Opera House, Marriott Theater, North Carolina Theater.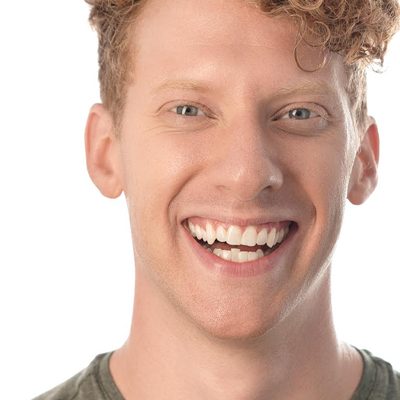 JOE VEALE
Joe Veale (@therealjoeveale) is a NYC and ATL based actor with a fondness for dogs, and 4 Leaf clovers. He is Co-Founder of Nerve Project Theatre Co (@nerveprojecttheatrecompany), a performance company dedicated to awakening bravery through evocative theatrical experiences. Recent N.Y. Off-Broadway Credits include; Enter Laughing (Marvin, U.S David, and Dance Captain-York Theatre), Panama Hattie (York Theatre), Great Expectations (Pip-Hudson Guild Theatre), and The Wrong Box (Wickham-Theatre for a New City) He was also in the Pre-Broadway Production of The Rivals, starring Tony Winner Harriet Harris. He has worked extensively regionally as a member of the Resident Acting Company at the Historic Barter Theatre. Fav regional credits include: Peter and The Starcatcher, Altar Boys, 42nd Street, Mamma Mia, Footloose, and The Three Musketeers. You can find Joe on Season 3 of The Marvelous Mrs. Maisel, as well as on Amazon Prime in the films Nocturne, and Turn Back Night. Joe received a B.F.A. in Theatre Arts with concentrations in Musical Theatre and Professional Acting from East Carolina University and received his Meisner Training and certification from Greg Funaro. He is currently represented by Bret Adams Ltd Artists Agency. Joe is an endurance athlete and competes his next Ironman 70.3 on May 13th. www.joeveale.com www.nerveproject.org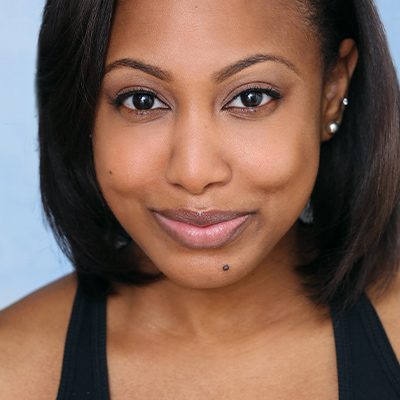 JALISE WILSON
Jalise is a proud New Orleans native who relocated to Atlanta in the aftermath of Hurricane Katrina. Singing since she can remember, she has developed a smooth Jazz, R&B and Gospel infused sound. Born in the Big Easy, jazz and gospel were her first musical influences, later finding her voice in the styles of R&B, Classical, & Musical Theatre. She is a Cum Laude graduate of the University of Michigan--Ann Arbor, where she earned her BFA in Musical Theatre with a minor in Community Action & Social Change. She had the opportunity to teach the arts to students of all ages during her studies at the University of Michigan. Jalise performed her first professional union gig at The MUNY Theatre in St. Louis, where she earned her actor's equity card and became a proud member of the union. She went on to sign with a talent agency in New York City, and perform throughout the NY tri-state area. In 2017, Jalise transitioned into cruise ship performing for Royal Caribbean Cruise Line Productions, where she earned the rank of Vocal Captain. Aside from performing, she enjoys cultivating and teaching the young artists of now and tomorrow. She believes we sing the words we are afraid to say. It is our moment for true authenticity and to be the artist that is living in our souls.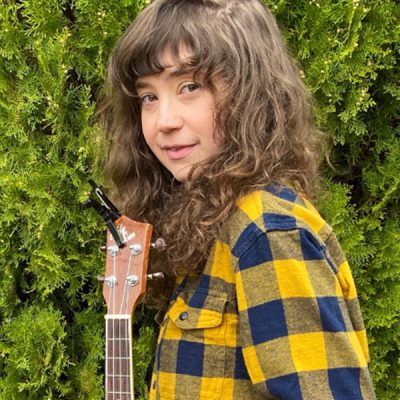 KATIE BERGER WOOD
Voice Faculty & Pre-Pro Director
Katie Berger Wood is a theatre educator, playwright, and musician originally from Lexington, Kentucky. She has performed and taught all over the country and holds her Master's degree in Theatre Education from University of Northern Colorado. With students, she specializes in musical theatre, creative drama, and devised work. Her original musicals have been produced in Tampa and New York City, and her most recent work, Willow Wood, will have its world premiere in Nashville this summer! When she's not at the theatre, you can find her with her nose in a book.
APPLY TO JOIN OUR CONSERVATORY FACULTY!
City Springs Theatre Company is always seeking qualified teachers to serve as faculty for our conservatory programs. Potential candidates will have professional experience in the fields of vocal instruction (group and private), acting, dance, and technical theatre and be available to teach weekly and semester-long classes. A college degree in theatre, voice, dance, technical theatre, or education required. Master's degree preferred. Classes are currently offered for students ages 10-18.