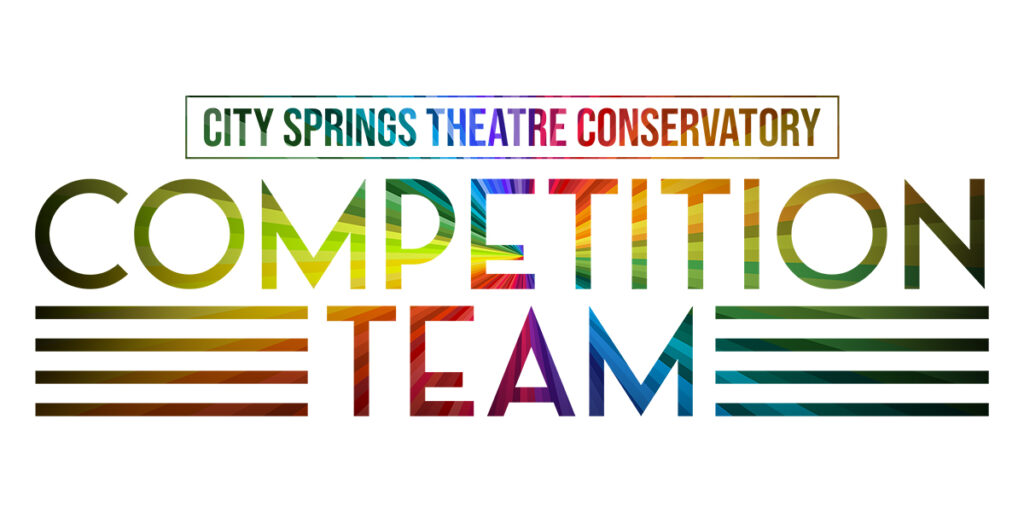 After an incredibly successful year at the Junior Theatre Festival (JTF) in 2023 where CST Conservatory premiered Mean Girls, Jr. in the New Works Showcase and took home Best Ensemble for its production of Godspell, Jr., the team is ready to compete again in the 2024 competition AND expand its competition programming!

This year, the new and improved CST Competition Team will be competing at not one, but TWO weekends of competitions in the winter of 2024.  CST Comp team will be attending the Junior Theatre Festival held in January of 2024, AND the National Performing Arts Festival in Orlando, Florida in February of 2024!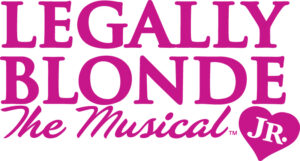 Directed by JTF Freddie G. Award-winner Haden Rider and choreographer Arielle Geller, the Competition Team production will be LEGALLY BLONDE, JR.! 
Students interested in joining the team will need to do the following to participate:
Audition to be placed on the team;
due to a quick turnaround of commitment to the competition weekends, students will need to decide if they will be attending JTF, NPAF, or both. It is STRONGLY recommended that students audition to be cast in both competitions.




CST Conservatory will cast the show based on talent and needs of the show, which could result in double casting some principal roles if a student decides to attend one festival over the other.




Participate in a week-long summer boot camp, which will accelerate the learning process of the full-scale Junior show.




Continue to participate in weekly rehearsals from July – August and perform the full-scale Junior show at the Sandy Springs Performing Arts Center in late August of 2023! All students that are accepted into the program must participate in the full scale show.




After the performance weekend, students will pause until December, when they start to prepare for the JTF Competition Weekend, followed by the NPAF Competition weekend.
AUDITIONS
SATURDAY, MAY 13 | 3:00PM-6:00PM     OR    MONDAY, MAY 15 | 6:00PM-9:00PM
*Please only select one one (1) audition date. If you cannot attend the audition, please select "online submission" on the audition registration form.
CALLBACKS
Friday, May 19, 2023 | 4:00pm
BOOTCAMP
 Monday, July 10 – Friday, July 14, 2023
Time: 10:00am – 4:00pm
FALL REHEARSAL SCHEDULE
Tuesdays | July 18, 25 |  August 1, 8, 15 | 6:00pm-9:00pm
Saturdays | July 22, 29 | August 5, 12, 19 | 12:00pm-6:00pm
TECH WEEK
Sunday, August 20-Thursday, August 24, 2023
PERFORMANCES
Friday, August 25, 2023 | 7:00pm
Saturday, August 26, 2023 | 2:00pm and 7:00pm
Total Tuition: $750
Includes competition jacket and t-shirt. This does not include competition fees. Please reference attachments above for additional competition fees. Parents will be asked to participate in fundraising initiatives. 
Please select one (1) of the following audition dates to attend. All auditionees must complete the registration form below!
Location: Auditions take place at City Springs Theatre Studios and Admin Offices, 136 Old Roberts Drive, Sandy Springs, GA 30350
Dates:
Saturday, May 13, 2023 | 3:00pm-6:00pm
Monday, May 15, 2023 | 6:00pm-9:00pm
Callbacks:
Friday, May 19, 2023 | 4:00pm
What to Prepare:

Vocal Audition:

Please prepare one (1) 32 bar cut of an audition song in the style of the show.




Students must provide sheet music.  An accompanist will be provided.




Dance Audition:

Students will learn a jazz dance combination. All students are required to participate in the dance audition.




Please bring the following:

 sheet music, jazz shoes, tennis sneakers, water, headshot, and resume.
AUGUST | SUNDAYS (7, 14, 21, 28) | 12:00PM-6:00PM
SEPTEMBER | SATURDAYS (10, 17, 24) | 12:00PM-6:00PM
OCTOBER | SATURDAYS (1, 8, 15, 22, 29) | 12:00PM-6:00PM      
NOVEMBER | SATURDAYS (5) | 12:00PM-6:00PM
TECH WEEK
MONDAY, NOVEMBER 7 – THURSDAY, NOVEMBER 10, 2022 | 6:00PM-9:00PM
PERFORMANCES
FRIDAY NOVEMBER 11, 2022  | 7:00PM
SATURDAY NOVEMBER 12, 2022  | 2:00PM AND 7:00PM
LOCATION
SANDY SPRINGS PERFORMING ARTS CENTER'S STUDIO THEATRE
1 GALAMBOS WAY, SANDY SPRINGS, GA 30328
JTF COMPETITION REHEARSAL
DECEMBER | SATURDAYS (3, 10, 17)  | 12:00PM-6:00PM
JANUARY | SATURDAY (7)  | 12:00PM-6:00PM
TECH WEEK  | JANUARY 9-11 | 6:00PM-9:00PM
THURSDAY, JANUARY 12 – SUNDAY, JANUARY 15, 2022
*Students MUST be fully available for this weekend.  The competition officially kicks off on Friday evening
REHEARSAL SCHEDULE: $200/MONTH (AUGUST-OCTOBER)
JTF COMPETITION AND PREP FEES: $400
TOTAL TUITION: $1,000
*Tuition covers production and rehearsal costs for a full-scale show, swag for competition weekend, entry into JTF weekend, and any supplies needed for production or competition.  Tuition does NOT include hotel stay (CSTC will be staying on site this year), food during competition weekend, or parent/chaperone entry fees.