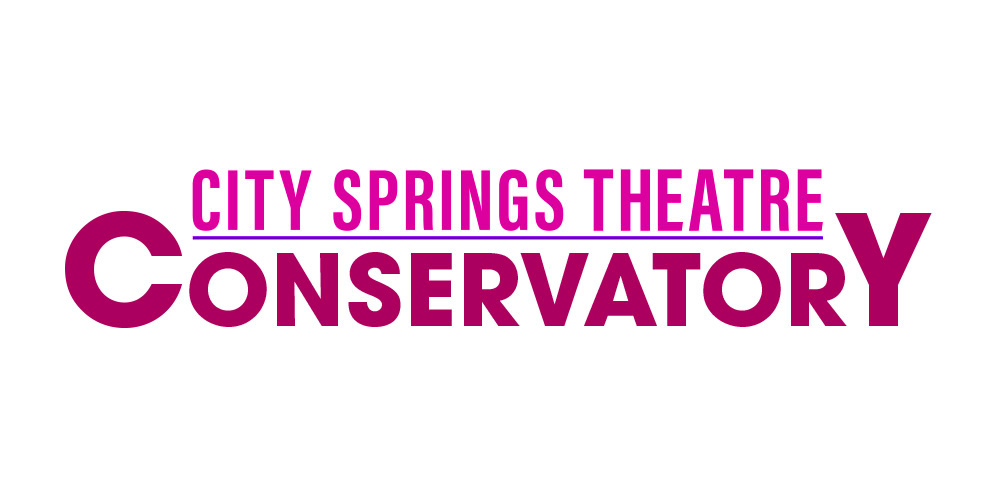 City Springs Theatre Conservatory announces the inaugural Pre-Professional and Pre-Professional Jr. Companies for Middle and High School Students. This program is committed to providing students with rigorous, weekly training to prepare them for a career in the arts and beyond. Students will be led by highly qualified and top industrial professionals, with extensive years of teaching and performing. This Spring, we invite dedicated students to join us as we focus on a well-rounded training program for students in musical theatre. The semester will end with a final showcase performance, pending details due to COVID restrictions and guidelines. This is an audition-based program with our first semester taking place February-May of 2021. Specific program details below.
Students will be required to take 3 hours of dance class per week. Classes will include ballet, jazz, tap, and musical theatre dance.
Students will be required to take 3 hours of training courses with each Company's Director and/or guest instructors. These courses may include voice, acting, MT scene study, MT history, finding your character, audition prep, college audition prep, conditioning, and rehearsals for their end of semester performance.
Students are required to audition for acceptance into the company. Pre-Pro Company Directors will evaluate each student based on their current level and potential in voice, dance, and acting. Acceptance is at the sole discretion of the CST Conservatory Pre-Pro Company faculty and staff.
Students will be encouraged to participate in weekly voice lessons in addition to their company training.
ALL AUDITION TIMES ARE CURRENTLY FULL. TO BE ADDED TO THE WAITLIST, PLEASE EMAIL EDUCATION@CITYSPRINGSTHEATRE.COM
Students must prepare 2 contrasting songs 32 bars in length and a monologue (no longer than one minute).  The songs must show range and a sense of storytelling.  An accompanist will be provided.  No tracks please.  For monologue, please select something from a musical, play, TV show, or movie.  It MUST be age appropriate.  Students will also take a musical theatre jazz class and learn a combination.  Please wear appropriate audition clothing and bring jazz shoes.
    Spring Semester
February 1-May 23, 2021
Once accepted, students will be required to participate in a virtual 1:1 meeting with the Company Directors and Education Manager to review goals, expectations, private lesson recommendations, etc. This will take place via zoom during the week of February 1-February 5, 2021 and based on availability of the student and faculty.
No class from Sunday April 4-Saturday April 10, 2021 for Spring Break.
    Final Performance Weekend
Saturday and Sunday May 22-23, 2021
Tech week: please block off Monday May 17-Friday May 21, 2021.
    Absences
Students are allowed 2 excused absences.
Parents must provide a phone call or email within 24 hours prior to the missed class. More than 2 absences may impact final performance opportunities.
    Grades
Middle and High
Students will be divided into 2 companies based on age and experience.
    Tuition
$1,000
Payment can be made in full up front, 2 payments of $500, or 4 payments of $250 starting on February 1st
Scholarships ARE available. Click HERE for details.
A $50 non-refundable registration fee will be due at registration.
     Middle School
6 Hours per week
Mondays: 5:30pm-8:30pm
Sundays: 12:00pm-3:00pm
    High School
6 Hours per week
Sundays: 12:00pm-6:00pm
Per our COVID guidelines, registration will be limited for the Spring Semester.  Face masks, temperature checks, and social distancing will be required, along with following ALL safety guidelines required by health officials and the CDC.
Kristine Reese – Company Director
Billy Tighe – Company Director
Regine Metayer – Ballet Mistress
Maya Bowles – Jazz Instructor