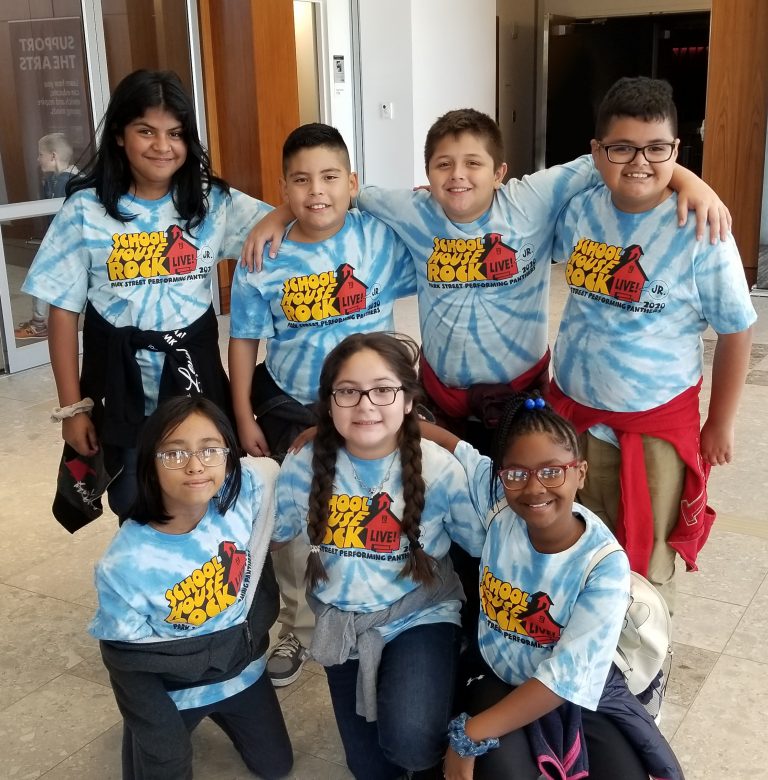 City Springs Theatre Company is committed to training the next generation of performers, designers, and technicians as they pursue their dreams of a career in the arts. Each of our programs is designed to help students develop crucial skills such as work ethic, critical thinking, a sense of self, and skill-based training in voice, dance, acting, and technical theatre.
Our conservatory programs include:
Weekly voice and acting private coaching
Project Broadway, a six-week intensive quarterly

Virtually Broadway, our 2020 summer program
Training in the arts can be expensive; however, we want to ensure we never turn away a budding artist due to a financial barrier. Our goal is to provide both financial need and talent-based scholarships to up to 50% of our deserving students each year.
Champion excellence in the performing arts by giving to our Educational Scholarship Fund.
For more information about contributing to City Springs Theatre Company, contact Executive Director, Natalie DeLancey at 404-477-4365 or natalie@cityspringstheatre.com
City Springs Theatre Company (CSTC) is a 501(c)3 nonprofit and depends on your support!
Ticket revenue accounts for only 50-60% of the organization's income, with the remaining coming from our generous community. Your gift supports all facets from the musicals you love to the extensive education programs that impact the children of our city.
CSTC cannot exist without you. Thank you!