Take your City Springs Theatre Company experience to the next level
by joining the PRODUCERS CIRCLE! 
CSTC's Producers Circle is comprised of passionate theatre-goers who have generously invested in the organization's artistic, educational, and community enrichment programs.  


Producers Circle members receive the most exclusive benefits to enhance their theatre-going experience through securing the best seats in the house, access to the VIP Lounge, special invitations to performances and special events, post-show cast parties, and much, much more!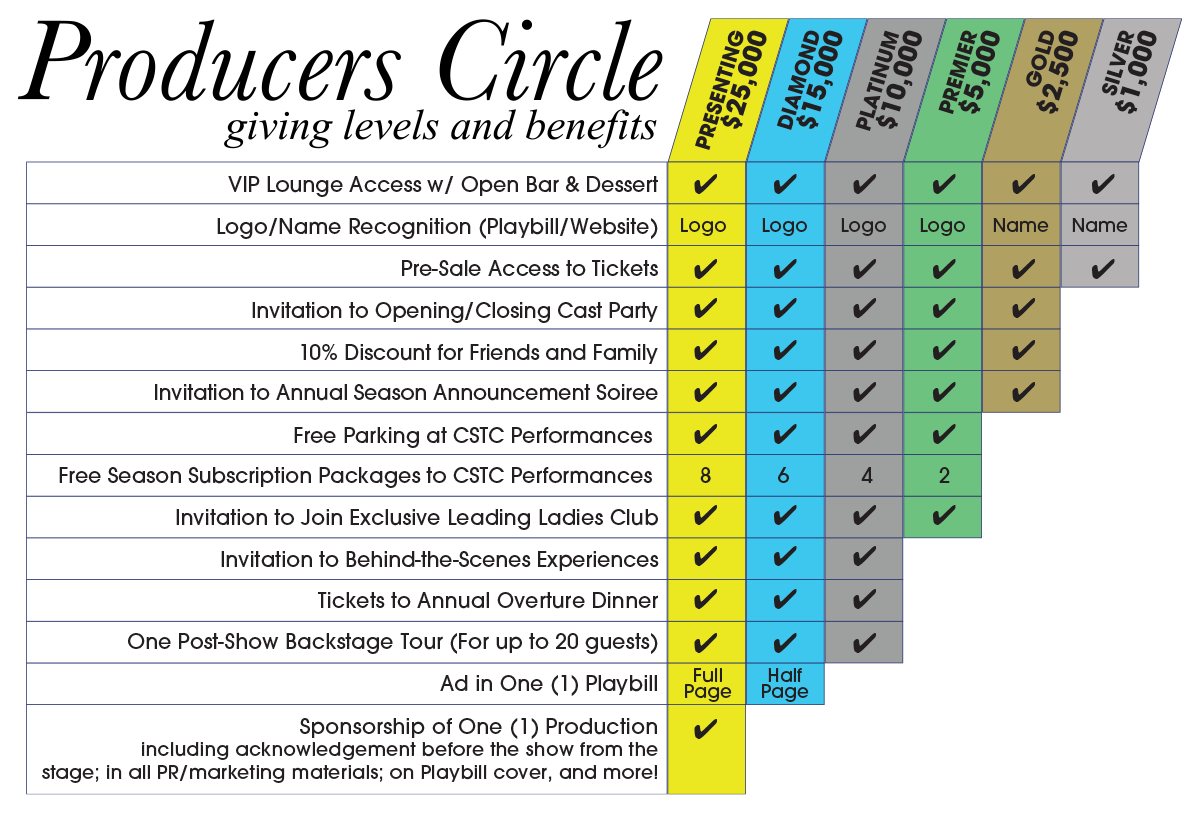 For more information about contributing to City Springs Theatre Company, contact Executive Director, Natalie DeLancey at 404-477-4365 or natalie@cityspringstheatre.com
City Springs Theatre Company (CSTC) is a 501(c)(3) nonprofit and depends on your support! Ticket revenue accounts for only 50-60% of the organization's income, with the remaining coming from our generous community. CSTC cannot exist without you. Thank you!
JOIN US IN THE VIP LOUNGE!
JOIN US IN THE VIP LOUNGE!
Located on the Balcony Level of the Byers Theatre, the PRODUCERS CIRCLE LOUNGE, sponsored by D. Geller & Son, offers complimentary light snacks and sweets, wine, cocktails and soft drinks in the glass-enclosed private lounge overlooking the City Springs lawn prior-to and during intermission at select performances.  
Membership benefits vary by contribution. VIP Lounge access is available  with a generous donation of $1,000 or more.