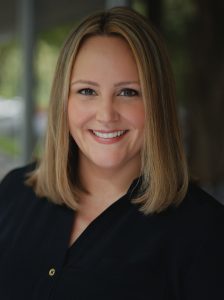 Natalie DeLancey
Natalie previously served as the Managing Director since inception of City Springs Theatre Company prior to becoming the Executive Director in 2021. Before City Springs Theatre Company, Natalie was the Director of Arts Education & Community Outreach for ArtsBridge Foundation, the arts education outreach arm of Cobb Energy Performing Arts Centre. During her time at ArtsBridge, Natalie was responsible for the development, design, implementation, and delivery of quality arts education programs targeted to students K-12 and related community audiences. Natalie managed four types of programs including: Field Trips, Master Classes, Family Performance Series & the Georgia High School Musical Theatre Awards – Shuler Hensley Awards. In addition, Natalie produced and directed the annual competition for the Shuler Awards and received a Southeast Regional Emmy Award for her 2017 Georgia High School Musical Theatre Awards production. Prior to ArtsBridge, Natalie served as the Artist Partnerships Manager at Young Audiences, Woodruff Arts Center. Before joining Woodruff, she served as the Manager on Duty at the Jennie T. Anderson Theatre in the Cobb County Civic Center complex. Natalie has a performance background in musical theatre and received a BA in Theatre & Performance Studies from Kennesaw State University's College of the Arts. Natalie was a member of Leadership Cobb's Class of 2016, selected for the inaugural 30 Under 30 program with the International Association of Venue Managers in 2015 and a member of the 2014 Arts Leaders of Metro Atlanta class. Natalie was also the recipient of the 2016 Ernest Barrett Award from the Cobb Chamber for her commitment to excellence. Natalie is passionate about high-quality entertainment and arts education, and is thrilled to be in a community that fully supports those initiatives!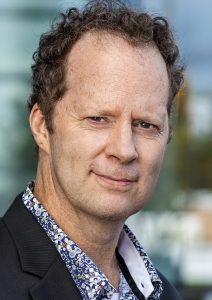 Shuler Hensley
Shuler Hensley has been with City Springs Theatre since inception with a mission to connect the company to the Broadway district! Shuler is currently starring in Brodway's The Music Man playing the role of Marcellus Washburn. Most recently he starred as Tom Kettle in Broadway's The Ferryman and was seen in the New Group's production of Sweet Charity opposite Sutton Foster. He previously starred on Broadway in
No Man's Land (also Berkeley Repertory Theatre), Waiting For Godot, in repertory, opposite Patrick Stewart, Ian McKellen and Billy Crudup,
as The Monster in Young Frankenstein (also the U.S. National Tour), Kerchak in Tarzan, Jud Fry in Oklahoma! (also at The National Theatre and London's West End- Tony, Drama Desk, Outer Critics Circle and Olivier Awards) and Javert in Les Misérables. He has been seen Off-Broadway: Assassins (Encores!) How The Grinch Stole Christmas at Madison Square Garden, Carousel at Avery Fisher Hall with the New York Philharmonic, The Most Happy Fella and Fiorello! (Encores!), The Whale (Lucille Lortel and Obie Awards; Outer Critics Circle, Drama League, and Drama Desk nominations), Silence! The Musical, Sweet And Sad (Drama Desk Award for Outstanding Ensemble), That Hopey Changey Thing, The Great American Trailer Park Musical. His other credits include the Kennedy Center's production of The Guardsman, directed by Gregory Mosher, Ghost Brothers Of Darkland County (Alliance Theatre), All About Us (Westport Playhouse), The Phantom in The Phantom of the Opera (Hamburg, Germany), The Most Happy Fella (American Songbook/Lincoln Center). Opera appearances include Wozzeck (Curtis Institute Of Music), Regina (Kennedy Center). Shuler has also performed with the New York Philharmonic, San Francisco Symphony Orchestra and the New World Symphony Orchestra. TV credits include: "Murder of a President", "Shades of Blue," "Banshee", "The Americans," "Ed," "Deadline," "Gary Powers," "Law & Order: SVU," "Criminal Intent," "The Jury." Film includes: The Greatest Showman, After.Life, The Legend of Zorro; Van Helsing; Monday Night Mayhem; Someone Like You; The Bread, My Sweet; Opa! Proud Equity member. Shuler was awarded the "Stage Performance of the Year" by New York Magazine in recognition for his work in The Whale. Shuler is also the namesake of the Georgia High School Musical Theatre Awards at Cobb Energy Performing Arts Centre.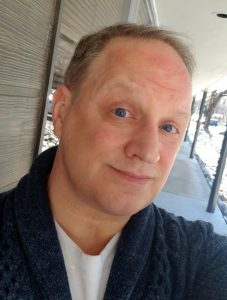 Mason Wood
Director of Media and Marketing
For more than 2 decades Mason has been producing and directing video content to help businesses and non-profits across the country tell their stories via digital and social media platforms. His clients have included Trevanna Entertainment, Spotify, The Red Bull Music Academy, Renaissance Hotels, The Apollo Theater (Harlem), The National World War II Museum (New Orleans), WYES-TV (New Orleans), The Baton Rouge Area Foundation, Community Assistance Center (Sandy Springs) and the Cobb County Center for Excellence in the Performing Arts. For eleven years, Mason worked as the Director of Video Production for Intersection, an Alphabet-owned media and technology company in New York City. His background in video production began in broadcast news, winning an Emmy Award for producing entertainment news stories for ChicagoLand TV News, and then working on-camera as a reporter-anchor for WAFB-TV the CBS affiliate in Baton Rouge. Mason additionally previously served as the Director of Marketing for the Saenger Theatre in New Orleans, LA. As an actor, he's appeared onstage in productions of 1776, Into The Woods, Picasso At The Lapin Agile, Amadeus, The 39 Steps and Monty Python's Spamalot.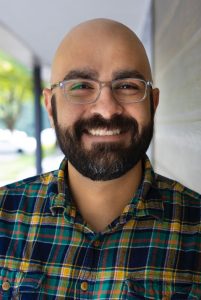 Mike Wood (he/him/his)
Director of Production & Resident Lighting Designer
Mike has been the lighting designer for most City Springs productions since the inception of the company in 2018. After several years in Tampa, New York City, and Nashville, he relocated to Sandy Springs with his wife Katie and two cats, Dwight and Chloe to take over as Director of Production for CSTC in July 2021. An accomplished designer, educator, and technician, Mike's work has been seen on stages, screens, and in classrooms throughout the United States. While the bulk of his work has been in live theatre, he has experience in nearly all genres and departments in live entertainment. He has been honored with several awards and nominations for his lighting work. In addition to his residency at City Springs, he has also served as the resident Lighting Designer at freeFall theatre in St. Petersburg, FL and the resident Sound Designer for the inaugural season of the Denizen Theatre in New Paltz, NY. Mike has served on the design and technology facilities of Marymount Manhattan College, The Collegiate School NYC, Hillsborough Community College, and Howard W. Blake School of the Arts. At several of these institutions, he also served as production manager, technical director, and many other roles. His former students have gone on to careers in all facets of the industry, and many of them continue to work with Mike professionally today. In addition to his design and education work, Mike has designed and managed control systems for both new and retrofit installations ranging from small black box theatres to large performing arts centers and educational institutions. Mike is a proud member of United Scenic Artists Local USA829 and holds an MFA in Theatrical Design / Technology from The University of Memphis as well as a BA in Theatrical Design from the University of South Florida. See more of Mike's work at www.mikewoodld.com and @mikewoodld on Instagram.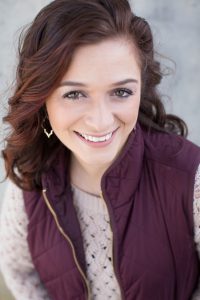 Jenna Gamerl
Originally from Hughesville, Pennsylvania, Jenna received her BFA in dance education and musical theatre from The University of the Arts in Philadelphia. Jenna joined the national tour of "Sesame Street Live," performing the role of Ernie and Live Dancer for two seasons. She then became the performance director for two domestic and international tours of "Sesame Street/USO Experience" for military families. Jenna serves as the assistant stage manager for City Springs Theatre Company as well as a performer for various companies throughout Atlanta. She loves helping students discover their artistic passions and dreams as they find their voice in life.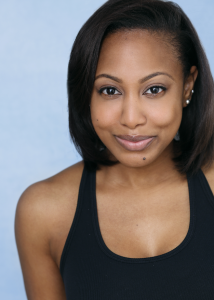 Jalise Wilson
Jalise is a proud New Orleans native who relocated to Atlanta in the aftermath of Hurricane Katrina. She is a Cum Laude graduate of the University of Michigan--Ann Arbor, where she earned her BFA in Musical Theatre with a minor in Community Action & Social Change. During her studies, she worked as an administrative assistant for the Theatre Department. In 2014, Jalise performed her first professional union gig at The MUNY Theatre in St. Louis, where she earned her actor's equity card and became a proud member of the union. She went on to sign with a talent agency in New York City, and perform throughout the NY tri-state area. In 2017, Jalise transitioned into cruise ship performing for Royal Caribbean Cruise Line Productions, where she earned the rank of Vocal Captain. She has developed a diverse skill-set through both performing and business roles throughout her career.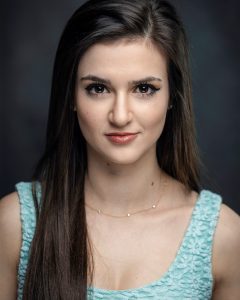 Arielle Geller
Arielle Geller is an Atlanta native and a proud graduate of Pebblebrook High School's Cobb County Center for Excellence in the Performing Arts. She then went on to major in theatre at the University of Cincinnati College Conservatory of music. Since moving back to Atlanta in 2013, Arielle has become a prominent performer, assistant choreographer, choreographer, and dance teacher in the metro Atlanta area, having worked with companies such as The Alliance Theatre, Atlanta Lyric Theatre, Georgia Ensemble Theatre, The Legacy Theatre and more. She has performed in and/or assistant choreographed numerous shows at City Springs Theatre, and is also involved in City Springs' conservatory program where she teaches private dance lessons and choreographs for the Pre-Pro company. Arielle is responsible for the scheduling of all private lessons through the Conservatory program as well as assisting CSTC's Executive team!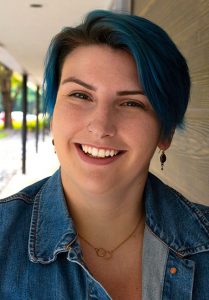 Gina Cirillo
Originally from Maine, Gina received her B.A. in arts administration with a concentration in performing arts and minor in communication from Stonehill College in Massachusetts. After college, she joined the Ogunquit Playhouse crew starting as a stagehand on the mainstage and then transferring to stage management for their children's program. Gina has also toured the country in various roles; Saturday Night Fever (ASM/Asst. Props), Dirty Dancing (Fly/Asst. Carp), Sesame Street: Make Your Magic (Asst. Carp), The Office Parody Musical (Head Carp/Props). Gina served as an ASM for Holiday Inn, Gentlemen's Guide to Love and Murder, and Into the Woods before joining the City Springs Theatre Company production staff. Gina is thrilled to be working with a company dedicated to enriching the community through theatrical experiences.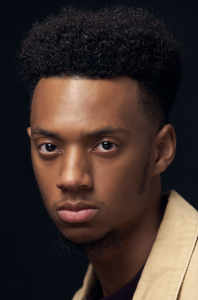 VonDerrick Taylor
A soulful poet who has known rivers ancient as the world and older than the sound of Jazz in the soul of his city, New Orleans… VonDerrick Taylor is a Boston University Alumni with a BFA in Acting & a Minor in Arts Leadership. He also trained at London Academy of Music & Dramatic Arts, New Orleans Center for Creative Arts, & Southern Rep Theatre. He is a humble spirit who strives to give a voice to the voiceless through storytelling, listening, learning the world, and bringing joy and peace in every room he is blessed to step in. A participant in the Race Prison Justice Arts Project, VonDerrick works towards shining light on stories from exonerated human beings who have had their voice's forcefully taken away from them. Everyday he works towards bringing Umoja, the Black Belt Way, through every door and the passion of life in every conversation he has. He is a family man full of faith & a new resident in the Atlanta area. VonDerrick is blessed to give service and sacrifice to the City Springs Theatre Community and help change the world we live in for the better one day at a time, one brick at a time, one bridge at time. One Love!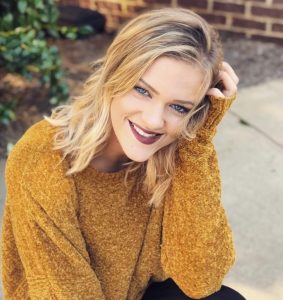 Devon Szklanka
Originally from Pennsylvania, Devon graduated from the University of the Arts in Philadelphia where she studied Dance. Devon is a dance instructor, a certified personal trainer at a boutique fitness studio, as well as the director of a competitive dance team in Sandy Springs. Devon has performed for many companies in the Atlanta area, has performed in many shows, as well as some television and movie credits. Devon has been working for City Springs Theatre Company for the past year, and is excited to have moved into the role of Education Coordinator. Devon has a passion for education as well as the arts and is beyond excited to continue to share that with the community.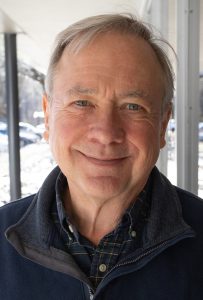 Steve Hauser
Director of Legal and Business Affairs
Steve Hauser joins the CSTC team after a lengthy career as an in-house lawyer and senior executive at The Coca-Cola Company and general counsel of CONA Services, a Coca-Cola system IT services company. With a background in entertainment and marketing law and business development, Steve handles overall legal support for CSTC and also works on partner alliances and other strategic business matters. A founder of CSTC and its former board chair, Steve's actual theater experience consists of playing sax in the pit orchestra for college productions of Carousel and 1776! Steve has been actively involved in the arts and non-profit activities in Atlanta, including board membership with Habitat for Humanity Georgia and Atlanta Lyric Theatre and support of various non-profits through the Atlanta Pro Bono Legal Partnership. Steve and his wife Susan live in Sandy Springs.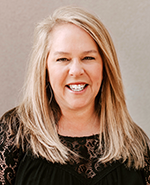 Jennifer Wilkes
Director of Public Relations
Jennifer is the CEO of JDW Integrated Marketing and is thrilled to be joining the incredibly talented City Springs Theatre Company (CSTC) team. A native of metro Atlanta, Jennifer has been involved in the arts for more than 25 years. She is a former board member of Georgia Metropolitan Dance Theatre and the Cobb County Center of Excellence in the Performing Arts. A graduate of Auburn University, Jennifer is also an alum of the Cobb Leadership program, a past board member at Dominion Christian Schools, and a current board member of YMCA Atlanta. She has created and executed successful marketing and social media campaigns for small businesses and Fortune 500 companies. Along with CSTC, a few of Jennifer's other clients include Dale Murphy's Murph's restaurant and Walt Disney Park and Resorts. At Disney, she has worked as a contractor on their social media/public relations team for more than seven years. As the public relations director for CSTC, she looks forward to combining her public relations talents with her love of the arts to promote Sandy Springs' premier performing arts center.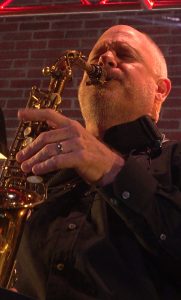 Sam Skelton
A native of Conyers, Georgia, Sam Skelton has been active on the Atlanta music scene for well over three decades. Mr. Skelton graduated summa cum laude from Georgia State University with a degree in Jazz Studies. During his course of study at GSU, Sam was a Montgomery Music Scholar and a two-time fellowship recipient to the Aspen Music Festival. He continued his saxophone studies with Kenneth Radnofsky at Boston University in 1991 focusing on classical saxophone and music education. Other teachers include David and James "Dub" Hudson and Jeff Benedict. Sam is currently Director of Jazz Studies and Senior Lecturer in Saxophone at Kennesaw State University. He is also Artistic Director of GSO Jazz and GYSO Jazz. Sam served as Professor of Saxophone at Georgia State University from 1991 to 2004 and was Jazz Ensemble Director at Georgia Tech from 2002-2004 and Artist-in-Residence at The University Of Georgia Jazz Department. He served as Visiting Professor of Saxophone at Furman University 2001-02. Professional associations include: The Jazz Educators Network, Georgia Music Educators Association, Georgia Association of Jazz Educators, National Academy of Recording Arts & Sciences (voting member) and the American Federation of Musicians. For his contributions to the city's cultural life, Atlanta Public Broadcasting named him a "Lexus Leader in the Arts" in 2003. Sam is proud to be a Conn-Selmer and D'Addario Artist.