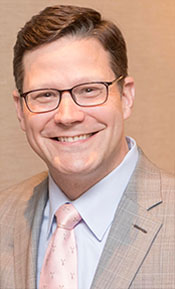 Brandt Blocker
Executive/Artistic Director
Brandt was the managing artistic director for Atlanta Lyric Theatre from 2007-2016. In that time, he reorganized and revitalized the company, making it one of the fastest growing arts organizations in metro Atlanta. During his leadership, The Lyric grew its subscription base over 720%, and CBS Atlanta recognized the company in 2016 as one of the "Best Theatre Companies in Atlanta." For his achievements, Mr. Blocker was recognized in "Who's Who in North Georgia" and as one of "40 Under 40" by Cobb Life Magazine. Prior to arriving in Atlanta, Mr. Blocker was Producing Director of Brandt Blocker Presents, a full-scale production company that presents large scale, award-winning theatrical entertainments in the south Louisiana area. Before starting his own production company, Mr. Blocker was Director of Development and Marketing of Le Petit Theatre du Vieux Carre, and also served as a stage and music director for the New Orleans company's main stage musicals. He is a recipient of five Big Easy Entertainment Awards, New Orleans' premier achievement honoring the musical and theatrical talent of a city world renowned for its outstanding performing arts. He has staged award-winning work for nearly every theatre in the city including, the New Orleans Opera Association and Southeastern Louisiana University's department of music and dramatic arts. Blocker has also served as vocal music clinician alongside choreographer Dee Dee Wood, actress Anita Gillette and Broadway legend Chita Rivera.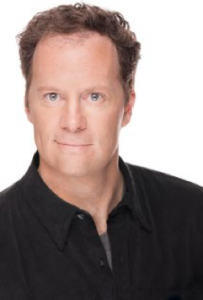 Shuler Hensley
Associate Artistic Director
Shuler Hensley is excited to join City Springs Theatre and support the metro Atlanta professional theatre company! Shuler was most recently seen in the New Group's production of Sweet Charity opposite Sutton Foster. He last appeared on Broadway in productions of No Man's Land (also Berkeley Repertory Theatre) and Waiting For Godot, in repertory, opposite Patrick Stewart, Ian McKellen and Billy Crudup. He previously appeared on Broadway as The Monster in Young Frankenstein (also the U.S. National Tour), Kerchak in Tarzan, Jud Fry in Oklahoma! (also at The National Theatre and London's West End- Tony, Drama Desk, Outer Critics Circle and Olivier Awards) and Javert in Les Misérables. He has been seen Off-Broadway: Assassins (Encores!) How The Grinch Stole Christmas at Madison Square Garden, Carousel at Avery Fisher Hall with the New York Philharmonic, The Most Happy Fella and Fiorello! (Encores!), The Whale (Lucille Lortel and Obie Awards; Outer Critics Circle, Drama League, and Drama Desk nominations), Silence! The Musical, Sweet And Sad (Drama Desk Award for Outstanding Ensemble), That Hopey Changey Thing, The Great American Trailer Park Musical. His other credits include the Kennedy Center's production of The Guardsman, directed by Gregory Mosher, Ghost Brothers Of Darkland County (Alliance Theatre), All About Us (Westport Playhouse), The Phantom in The Phantom of the Opera (Hamburg, Germany), The Most Happy Fella (American Songbook/Lincoln Center). Opera appearances include Wozzeck (Curtis Institute Of Music), Regina (Kennedy Center). Shuler has also performed with the New York Philharmonic, San Francisco Symphony Orchestra and the New World Symphony Orchestra. TV credits include: "Murder of a President", "Shades of Blue," "Banshee", "The Americans," "Ed," "Deadline," "Gary Powers," "Law & Order: SVU," "Criminal Intent," "The Jury." Film includes: After.Life, The Legend of Zorro; Van Helsing; Monday Night Mayhem; Someone Like You; The Bread, My Sweet; Opa! Proud Equity member. Shuler was awarded the "Stage Performance of the Year" by New York Magazine in recognition for his work in The Whale. Upcoming: The Greatest Showman. Shuler is also the namesake of the Georgia High School Musical Theatre Awards at Cobb Energy Performing Arts Centre.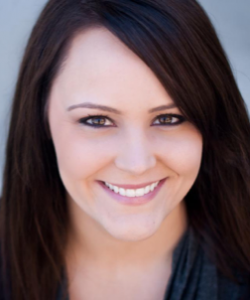 Natalie DeLancey
Natalie previously served as the Director of Arts Education & Community Outreach for ArtsBridge Foundation, the arts education outreach arm of Cobb Energy Performing Arts Centre. During her time at ArtsBridge, Natalie was responsible for the development, design, implementation, and delivery of quality arts education programs targeted to students K-12 and related community audiences. Natalie managed four types of programs including: Field Trips, Master Classes, Family Performance Series & the Georgia High School Musical Theatre Awards – Shuler Hensley Awards. In addition, Natalie produced and directed the annual competition for the Shuler Awards and received a Southeast Regional Emmy Award for her 2017 Georgia High School Musical Theatre Awards production. Prior to ArtsBridge, Natalie served as the Artist Partnerships Manager at Young Audiences, Woodruff Arts Center. Before joining Woodruff, she served as the Manager on Duty at the Jennie T. Anderson Theatre in the Cobb County Civic Center complex. Natalie has a performance background in musical theatre and received a BA in Theatre & Performance Studies from Kennesaw State University's College of the Arts. Natalie was a member of Leadership Cobb's Class of 2016, selected for the inaugural 30 Under 30 program with the International Association of Venue Managers in 2015 and a member of the 2014 Arts Leaders of Metro Atlanta class. Natalie was also the recipient of the 2016 Ernest Barrett Award from the Cobb Chamber for her commitment to excellence. Natalie is passionate about arts education and community focused programming and is thrilled to be in a community that fully supports those initiatives!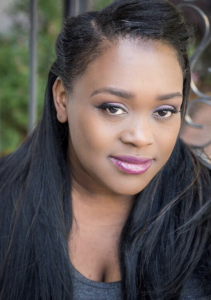 Kayce Grogan-Wallace
A Georgia native from Marietta, Mrs. Wallace is a former Columbia Recording Artist, earning her debut on Billboard's Hot 100 Chart at age 16. She went on to study music at Kennesaw State University, where she earned a degree in Theatre & Performance Studies with a minor in Dance. As a performer, Mrs. Wallace has earned three Suzi Bass Awards for her contributions at Atlanta Lyric Theatre and Actor's Express. She has also performed at Horizon Theatre, Aurora Theatre, Dominion Entertainment, Atlanta Workshop Players, Georgia Ensemble, Actor's Express, Fabrefaction Theatre, Jennie T. Anderson Theatre, Serenbe Playhouse, Theatrical Outfit, and of course City Springs Theatre Company. Behind the scenes, Mrs. Wallace is the operations manager, casting director, vocal producer, and associate music producer for Matthew Head Productions, where she earned numerous recognitions for her work on the OWN television show Greenleaf, including a Stellar Gospel Music Award, an NAACP Image Award, and a Grammy Award nomination for her original song "The Judgement," and has won a Grammy for the Le'Andria Johnson song "Better Days." Mrs. Wallace was the choreographer of a season 2 episode of Greenleaf, the director/choreographer for Jubilation Ministries of Marietta First United Methodist Church and numerous theatre youth camps, and the associate musical director and vocal director for Kenny Leon's True Colors Theatre's production of Holla If Ya Hear Me!. Currently, she teaches theatre for Marietta Middle School (Teacher of the Year, 2013) where her group has earned numerous awards and state recognitions for their excellence both on and off the stage.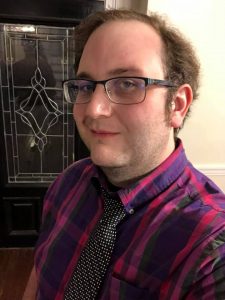 Jon Summers
Jon has enjoyed a sprawling career in the arts, beginning as an Atlanta based sound designer, working with such companies as Theatrical Outfit, Kenny Leon's True Colors, Synchronicity Theatre, and many more. Most recently he served as Director of Production for the Cobb Energy Performing Arts Centre, working with such clients as: LiveNation, AEG, and Outback Entertainment. He also had the pleasure of sound designing the Southeast Regional Emmy Award winning Shuler Hensley Georgia High School Musical Theatre Awards. Jon's endeavors have put him in the forefront of live event management, production management, streaming event services, and film media.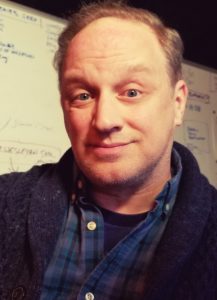 Mason Wood
Director of Media and Marketing
For more than a 2 decades Mason has been producing and directing video content to help businesses and non-profits across the country tell their stories via digital and social media platforms. His clients have included Trevanna Entertainment, Spotify, The Red Bull Music Academy, Renaissance Hotels, The Apollo Theater (Harlem), The National World War II Museum (New Orleans), WYES-TV (New Orleans), The Baton Rouge Area Foundation and the Cobb County Center for Excellence in the Performing Arts. For eleven years, Mason worked as the Director of Video Production for Intersection, an Alphabet-owned media and technology company in New York City. His background in video production began in broadcast news, winning an Emmy Award for producing entertainment news stories for ChicagoLand TV News, and then working on-camera as a reporter-anchor for WAFB-TV the CBS affiliate in Baton Rouge. Mason previously served as the Director of Marketing for the Saenger Theatre in New Orleans, and Public Relations Manager for MD Technologies.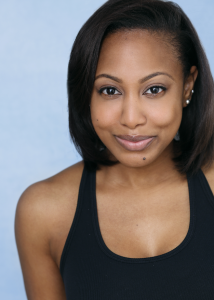 Jalise Wilson
Jalise is a proud New Orleans native who relocated to Atlanta in the aftermath of Hurricane Katrina. She is a Cum Laude graduate of the University of Michigan--Ann Arbor, where she earned her BFA in Musical Theatre with a minor in Community Action & Social Change. During her studies, she worked as an administrative assistant for the Theatre Department. In 2014, Jalise performed her first professional union gig at The MUNY Theatre in St. Louis, where she earned her actor's equity card and became a proud member of the union. She went on to sign with a talent agency in New York City, and perform throughout the NY tri-state area. In 2017, Jalise transitioned into cruise ship performing for Royal Caribbean Cruise Line Productions, where she earned the rank of Vocal Captain. She has developed a diverse skill-set through both performing and business roles throughout her career.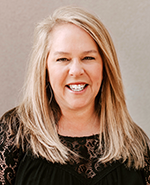 Jennifer Wilkes
Director of Public Relations
Jennifer is the CEO of JDW Integrated Marketing and is thrilled to be joining the incredibly talented City Springs Theatre Company (CSTC) team. A native of metro Atlanta, Jennifer has been involved in the arts for more than 25 years. She is a former board member of Georgia Metropolitan Dance Theatre and the Cobb County Center of Excellence in the Performing Arts. A graduate of Auburn University, Jennifer is also an alum of the Cobb Leadership program, a past board member at Dominion Christian Schools, and a current board member of YMCA Atlanta. She has created and executed successful marketing and social media campaigns for small businesses and Fortune 500 companies. Along with CSTC, a few of Jennifer's other clients include Dale Murphy's Murph's restaurant and Walt Disney Park and Resorts. At Disney, she has worked as a contractor on their social media/public relations team for more than seven years. As the public relations director for CSTC, she looks forward to combining her public relations talents with her love of the arts to promote Sandy Springs' premier performing arts center.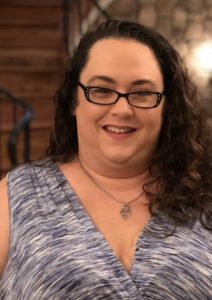 Amy Quinn
Amy has extensive theatrical experience as a box office manager, business manager, and stage manager with several Atlanta theatre companies including,14th Street Playhouse, Theatre Gail, Onstage Atlanta, Galaxy Music Theatre, and Atlanta Lyric Theatre. She has served as stage manager for productions of Little Shop of Horrors, 1940's Radio Hour, Forever Plaid, Anything Goes, Smokey Joe's Café, andThe Will Rogers Follies. Amy looks forward to working with City Springs Theatre Company's patrons as they enjoy the spectacular environs of the Byers Theatre!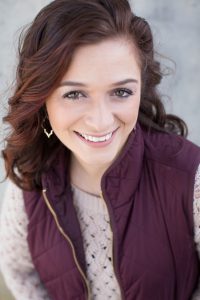 Jenna Gamerl
Originally from Hughesville, Pennsylvania, Jenna received her BFA in dance education and musical theatre from The University of the Arts in Philadelphia. Jenna joined the national tour of "Sesame Street Live," performing the role of Ernie and Live Dancer for two seasons. She then became the performance director for two domestic and international tours of "Sesame Street/USO Experience" for military families. Jenna serves as the assistant stage manager for City Springs Theatre Company as well as a performer for various companies throughout Atlanta. She is very excited to be joining the City Springs Theatre team as education manager, helping students discover their artistic passions and dreams as they find their voice in life!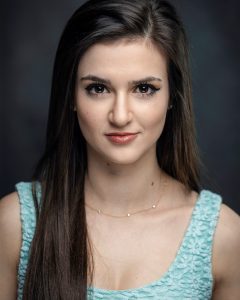 Arielle Geller
An Atlanta native, Arielle is a proud graduate of The Cobb County Center for Excellence in the Performing Arts at Pebblebrook High School. She then went on to major in theatre at CCM: The University of Cincinnati College Conservatory of Music. Arielle has performed and assistant choreographed at numerous theaters in Atlanta, as well as regionally, including: The Atlanta Lyric, Serenbe Playhouse, The Alliance Theatre, and of course, City Springs. Previously, Arielle was an employee of D. Geller and Son Jewelers. Starting at a young age, she was taught the administrative side of the business, assisting inventory control and tracking, quality control, and all related data entry and management, eventually handling sales and customer service. Arielle is super excited to be a part of the City Springs team in both a creative and administrative way!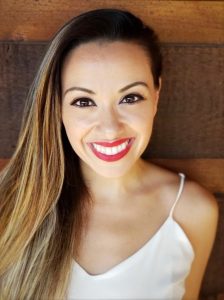 Cindy Mora Reiser
Cindy received a BFA in dance at the University of the Arts in Philadelphia, Pennsylvania, where she was the recipient of the prestigious Pulaski Award. As a professional choreographer in the metro Atlanta area, Cindy has choreographed over 50 musical theatre and dance productions. For more than a decade, she has taught and choreographed for the Cobb County Center of Excellence in the Performing Arts at Pebblebrook High School. Some of her favorites include Tarzan, All Shook Up, Footloose, and The Drowsy Chaperone. Mrs. Reiser was the recipient of the 2009, 2010, 2011, and 2012 Shuler Hensley Awards for Outstanding Choreography for her work with the CCCEPA productions of Footloose, Aida, How To Succeed in Business Without Really Trying, and Hairspray. Cindy has also choreographed for the Atlanta Lyric Theatre. Among the productions she has choreographed for the Atlanta Lyric are Hairspray, The Will Rogers' Follies, West Side Story, Catch Me If You Can, West Side Story, Joseph and the Amazing Technicolor Dreamcoat, and Peter Pan, in which she also performed the role of Tiger Lily. Cindy also received three Suzi Bass Award nominations for her productions of Cabaret, The Will Rogers' Follies, and Hairspray. In addition to her work at Pebblebrook and Atlanta Lyric Theatre, Cindy has choreographed for the Macy's Lighting of the Tree, Kennesaw State University's College of the Arts, and has performed throughout the world as dance captain with Holland America Cruise Lines.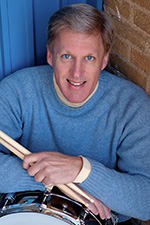 Jeff Macko
Jeff Macko received his Bachelor's Degree in Music Performance from Loyola University, New Orleans. A native of Detroit, Jeff transplanted to Atlanta in 2000 after spending 26 years playing and teaching in New Orleans. He has been a member of or has played with the following: the New Orleans Pops Orchestra, the New Orleans Civic Symphony, the New Orleans Ballet Orchestra, the Jefferson Symphony, the Louisiana Philharmonic Orchestra, and the Crescent City Wind Symphony. A very active musician in theatre, Jeff has played for over 150 musicals and was the drummer/percussionist for the Jefferson Performing Arts Society Theatre Wing for seven seasons, for the Tulane Summer Lyric Theatre for seven years, for Le Petite Theatre du Vieux Carre for three years, and for Rivertown Repertory Theatre for five years. Also, being the house percussionist for the Saenger Theatre in downtown New Orleans for six seasons gave Jeff the opportunity to play for many Broadway road shows, including The Will Roger Follies, Crazy for You, Grease, and Disney's Beauty and the Beast. On drum set, he has played with a very wide variety of groups in the Crescent City, most notably "Jubilation," the New Orleans Saints Band, the 1984 Louisiana World Expo Band, the Jimmy Maxwell Band, and the Jerry Leonard Society Orchestra. Jeff has been teaching drums for the past 39 years, and was the drum set / percussion instructor at Tulane University where he taught for 15 years, from 1985 to 2000. Some of the artists that Jeff has had the privilege of playing for include: Ray Charles, Regis and Kathy Lee, The Lennon Sisters, Steve Allen, Jodi Benson, Frank Gorshin, Robert Goulet, Marie Osmond, Jerry Lewis, Florence Henderson, the 5th Dimension, the Coasters, the Platters, The Four Preps, Keely Smith, Diana DeGarmo, and Tony Bennett. Since arriving in Atlanta, Jeff has played with The George Carre Band, the Atlanta Wind Symphony, Bob Martin's Take Note Big Band, "Sparklett," the Peach Trio, the Mount Paran Church of God Orchestra, the Stage Door Players, the Laigh Langley Band, "Group Therapy," the Rehoboth Baptist Church Orchestra, "Inquiring Minds," The Alan Knieter Orchestra, the Button Theatre, The Sugarloaf Community Church Band, the Atlanta Lyric Theatre, "Mixed Company," the John's Creek Baptist Church Orchestra, and, now, City Springs Theatre Company.