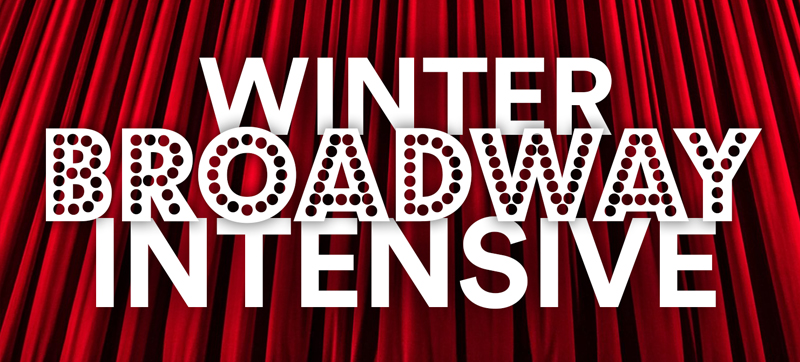 The WINTER BROADWAY INTENSIVE is a training program for aspiring young artists looking to develop their skills and prepare for a career on Broadway and beyond. The Winter Broadway Intensive is led exclusively by industry professionals with a combined 60-years of experience on Broadway, National Tours, the West End, Off-Broadway, TV/Film, Regional Theatres, concert halls and arenas across the globe. Students will work in a true one-on-one apprenticeship setting aimed at empowering young artists to work confidently on their craft through a variety of formats, including master classes, small group coachings and group discussions. Curriculum includes vocal and dance technique, scene study, monologue coaching, self-tape preparation, mock auditions and more.
Instructors: Kristine Reese, Angelina Mullins, Billy Tighe, Colt Prattes (bios below)

Dates: Sunday December 27 – Wednesday December 30

Time: 10:00am-4:00pm (30 min lunch break)

Grades: Middle and High

Program Fee: $450

(Students will be divided into groups based on experience.)

Per our COVID guidelines, registration will be limited.  Face masks, temperature checks, and social distancing will be required, along with following ALL safety guidelines required by health officials and the CDC.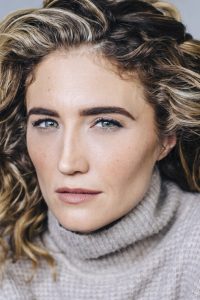 KRISTINE REESE has performed on Broadway, National Tours, regional theatre houses and concert venues across the globe. She is best known for playing Catherine on the Tony-Award winning National Tour of PIPPIN and Nessarose in the original Second National touring company of WICKED. She has also appeared on the National Tours of FINDING NEVERLAND (Mary Barrie) and MAMMA MIA! and made her Broadway debut in the 2006 revival of Les Miserables. Regional theatre credits include Theatreworks Silicon Valley, Kansas City Starlight, the St. Louis MUNY, Music Theatre Wichita and City Springs Theatre. Kristine has performed as a vocal soloist with dozens of international pop and symphony orchestras, including the Indianapolis Symphony, the Cleveland Symphony, the Cincinnati Pops and the National Symphony. As a coach, Kristine specializes in acting through song and vocal technique. Technical approaches include freeing the voice, connecting to the breath and building the belt. She is committed to empowering young female singers to find their true voice and sing safely and successfully in today's musical theatre landscape. Visit www.kristinereese.com for more information.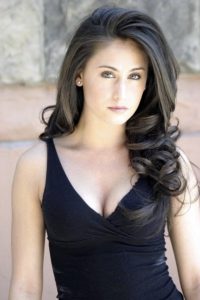 ANGELINA MULLINS has performed on Broadway and National Tours across the globe. She trained and danced professionally at the Boston Ballet and graduated from their professional division. At 17 years old she began touring the world in the Broadway musical "FOSSE"directed by the legend Anne Reinking. Angelina went onto perform in many Broadway shows and tours including the 2009 Tony award-winning revival of WEST SIDE STORY, ALADDIN, SPAMALOT, and SATURDAY NIGHT FEVER, and WHERE'S CHARLIE. She made her television debut as a recurring dancer on NBC's hit series SMASH! Angelina teaches masterclasses with her husband Colt Prattes worldwide. As a coach, she specializes in broadway dance with a technical approach and a focus on mastering styles. She teaches original choreography from the actual Broadway shows she has performed in. She discusses the Audition Process, Breaking into the Business, and what it takes to become a Broadway dancer and true triple threat .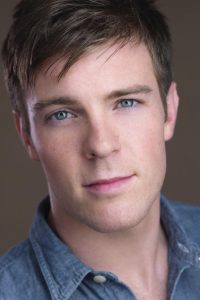 BILLY TIGHE has performed on Broadway, the West End, National Tours, Off-Broadway and many of the country's most prestigious regional theaters. He made his Broadway debut in PIPPIN and starred as Elder Price in the West End production of THE BOOK OF MORMON. 
He has toured North America in five Broadway National Tours including: JM Barrie in FINDING NEVERLAND, Fiyero in WICKED, Jean-Michel in LA CAGE AUX FOLLES, Elder Price in THE BOOK OF MORMON and DIRTY DANCING. He played Anthony Hope in the critically acclaimed, immersive Off-Broadway production of SWEENEY TODD at Barrow Street and has originated roles in the upcoming Broadway-aimed productions of HEART OF ROCK AND ROLL and THE SECRET OF MY SUCCESS. 
As a musical theater coach, Billy specializes in the triple threat approach. With a career spanning from swing, ensemble, understudy and starring roles he has learned the vital importance of every facet of a production. Training will focus on improving student's less confident skills, while brightening where they already shine. Whether it's song coaching, dance class, audition prep or scene analysis the goal is building confidence and crafting fully developed characters and performers.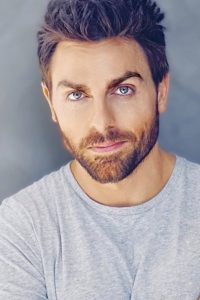 COLT PRATTES is most recognized for starring in ABC's DIRTY DANCING in the iconic role of "Johnny Castle". Colt has performed on Broadway, National Tours, and Concert Arenas worldwide, as well as on Film and Television. 
Colt made his Broadway debut in the 2009 Tony award winning revival of WEST SIDE STORY at the Palace Theatre. He went on to perform in other Broadway Shows and Tours including HOW TO SUCCEED IN BUSINESS, A CHORUS LINE, HIGH SCHOOL MUSICAL, ROCK OF AGES, and ALADDIN. 
Colt danced with P!NK in the duet from her acclaimed music video "Try" and throughout the world on the "Truth about love" tour as her lead dancer. 
On Television, Colt plays "Ryan" on the Sundance hit series THIS CLOSE. His other films include IMPROPRIETY and A SNOW WHITE CHRISTMAS. 
Colt is on the faculty at Broadway Dance Center in NYC and teaches masterclasses in NYC, LA, and around the world. His approach as a coach and mentor is that the better we know ourselves, the better we can know our craft.