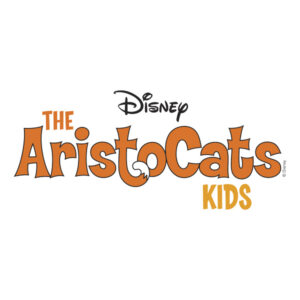 Level: Beginner

Dates: Monday, July 10-Friday, July 14, 2023

Times: 9:00am-4:00pm

Location: Sandy Springs Performing Arts Center
Synopsis: In the heart of Paris, a kind and eccentric millionairess wills her entire estate to Duchess, her high-society cat, and her three little kittens. Laughs and adventure ensue as the greedy, bumbling butler pulls off the ultimate catnap caper. Now it's up to the rough-and-tumble alley cat, Thomas O'Malley, and his band of swingin' jazz cats to save the day.
NextGen Broadway is a musical theatre camp for the next generation of artists and audiences. This summer, students will learn Disney's Aristocats KIDS. in only one week!  Students will learn what it means to work hard, learn fast, and have fun all at the same time!  All interested students will be accepted into the camp, and we will hold auditions for those who are interested in roles for the show on Monday of the camp. The camp will end with a final performance of Disney's Aristocats KIDS., held in the Studio Theatre at the Sandy Springs Performing Arts Center!
Date: Monday, July 10 – Friday, July 14
Time: 9:00am – 4:00pm
Grades: Rising 2nd – Rising 5th 
Tuition: $300
Final Performance: Friday, July 14 at 4:00pm
Location: Sandy Springs Performing Arts Center's Studio Theatre