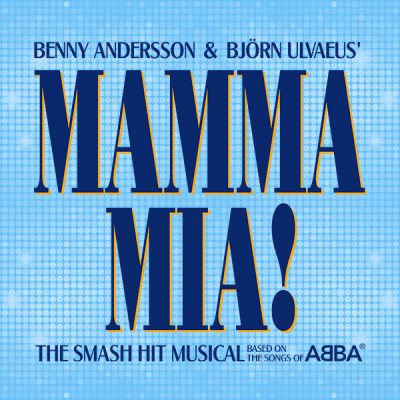 Our third season opens with this International hit musical, featuring the songs of Swedish supergroup ABBA. On the eve of her wedding, a daughter's quest to discover the identity of her father brings three men from her mother's past back to the Greek island they all visited 20 years ago. The timeless magic of ABBA's music propels this enchanting tale of love, laughter and friendship, creating an unforgettable show. Over 60 million people worldwide have fallen in love with the characters, the story and the music that make MAMMA MIA! the ultimate feel-good show. Featuring such hits songs as "Dancing Queen," "Take a Chance on Me," "Knowing Me, Knowing You" and "Waterloo."
SUBSCRIPTIONS ARE CURRENTLY AVAILABLE ONLY BY PHONE. PLEASE CALL 404-477-4365 TO SPEAK TO A REPRESENTATIVE. (BOX OFFICE HOURS: 10AM-5PM, M-F)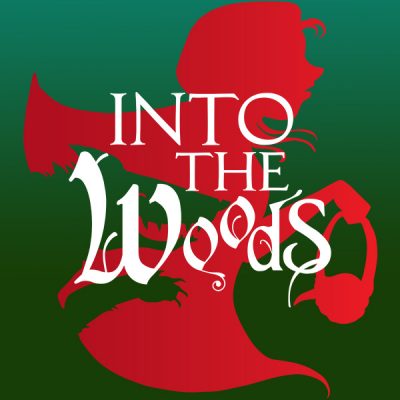 Stephen Sondheim and James Lapine's modern classic hits the Byers Theatre stage in a colorful and elegant production – perfect for the holiday season! Everyone's favorite storybook characters come together in this epic fairytale about wishes, family and the choices we make. More than 30 years after its debut, INTO THE WOODS is still one of Sondheim's most popular shows, with memorable songs such as "Agony," "Children Will Listen" and "Giants in the Sky."
SUBSCRIPTIONS ARE CURRENTLY AVAILABLE ONLY BY PHONE. PLEASE CALL 404-477-4365 TO SPEAK TO A REPRESENTATIVE. (BOX OFFICE HOURS: 10AM-5PM, M-F)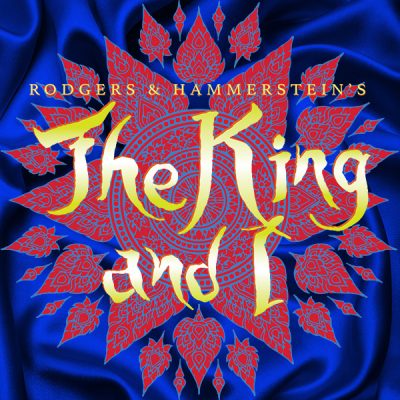 Tony Award®-recipient Baayork Lee returns to City Springs Theatre Company to direct this enduring musical by Richard Rodgers and Oscar Hammerstein. THE KING AND I tells the true story of Anna, an English widow summoned by the King of Siam to serve as tutor to his many children and wives. With both Anna and the King keeping a firm grip on their respective traditions and values, they grow to understand and respect one another in a truly unique love story that has delighted audiences for nearly 70 years. Featuring such timeless songs as "Shall We Dance," "Getting to Know You" and "I Whistle a Happy Tune."
SUBSCRIPTIONS ARE CURRENTLY AVAILABLE ONLY BY PHONE. PLEASE CALL 404-477-4365 TO SPEAK TO A REPRESENTATIVE. (BOX OFFICE HOURS: 10AM-5PM, M-F)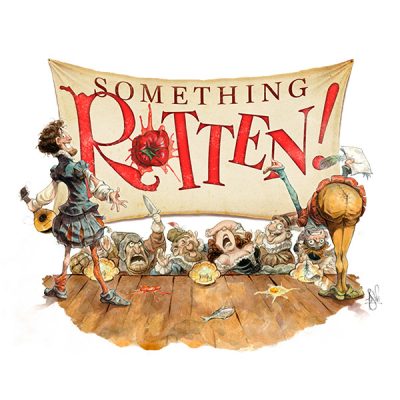 It's a musical about the first musical – and a show the LA Times says puts "theatergoers into a state of gigging delirium!" Welcome to the Renaissance and to the world of SOMETHING ROTTEN, where brothers Nick and Nigel Bottom are desperate to write a hit play but are stuck in the shadow of that Renaissance rock star known as "The Bard." When a local soothsayer foretells that the future of theatre involves singing, dancing and acting at the same time, Nick and Nigel set out to write the world's very first musical. Hailed by Time Out as "the funniest musical-comedy in at least 400 years" and "devilishly clever" by the New York Post.
SUBSCRIPTIONS ARE CURRENTLY AVAILABLE ONLY BY PHONE. PLEASE CALL 404-477-4365 TO SPEAK TO A REPRESENTATIVE. (BOX OFFICE HOURS: 10AM-5PM, M-F)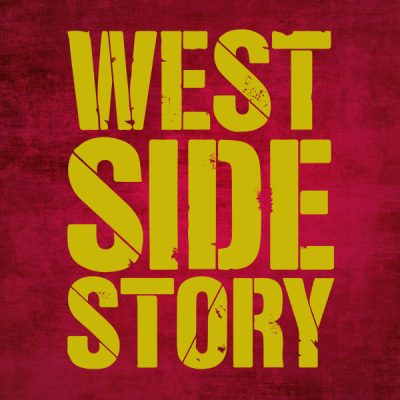 As relevant today as when it premiered in 1957, WEST SIDE STORY is widely regarded as among the best musicals ever written. This landmark Broadway musical (with a legendary score by Leonard Bernstein) transports Shakespeare's Romeo and Juliet to modern-day New York City as two young, idealistic lovers find themselves caught between warring street gangs, struggling to survive in a world of hate, violence and prejudice. Featuring immortal songs such as "Tonight," "Something's Coming" and "I Feel Pretty," WEST SIDE STORY is certain to move, charm and captivate audiences old and new.
SUBSCRIPTIONS ARE CURRENTLY AVAILABLE ONLY BY PHONE. PLEASE CALL 404-477-4365 TO SPEAK TO A REPRESENTATIVE. (BOX OFFICE HOURS: 10AM-5PM, M-F)