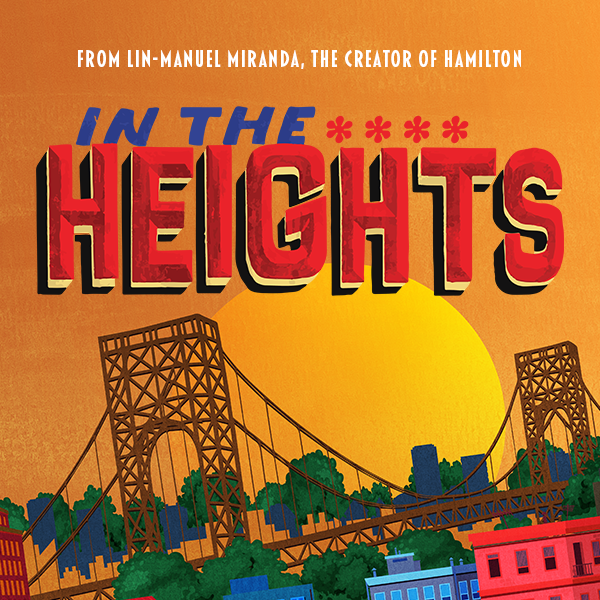 Oct 21-Nov 6, 2022
Music and Lyrics by Lin-Manuel Miranda
Book by Quiara Alegría Hudes
Conceived by Lin-Manuel Miranda
From the Tony®, Pulitzer® and Grammy® award-winning creator of HAMILTON,  IN THE HEIGHTS tells the universal story of a vibrant community in New York's Washington Heights neighborhood – a place where the windows are always open and the breeze carries the rhythm of three generations of music. It's a community on the brink of change, full of hopes, dreams, and pressures, where the biggest struggles can be deciding which traditions you take with you, and which ones you leave behind. "A big, pulsing power-surge of a show, igniting a new energy source for musical theatre. For all the freshness of sound, the show stands firmly – even proudly – in the tradition of the theatre" (Newsday).
THIS PERFORMANCE WILL BE LIVE IN THE BYERS THEATRE AT THE SANDY SPRINGS PERFORMING ARTS CENTER.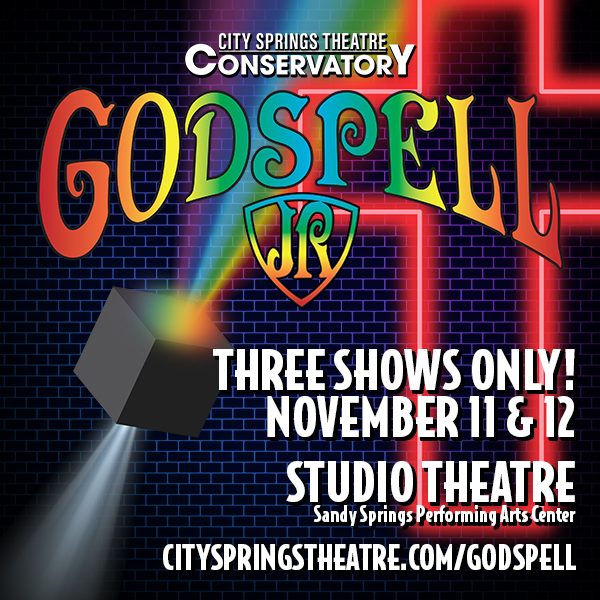 THREE SHOWS ONLY!
NOV 11& 12, 2022
STUDIO THEATRE I SANDY SPRINGS PERFORMING ARTS CENTER
Book by John Michael Tebelak
Lyrics by Stephen Schwartz
Music by Stephen Schwartz
Based on "The Gospel According to St. Matthew."
Prepare ye for the timeless tale of friendship, loyalty and love based on the Broadway musical that inspired a generation!
The original Godspell was the first major musical theatre offering from three-time Grammy and Academy Award-winner, Stephen Schwartz (Broadway's Wicked, Pippin, and Children of Eden; Disney's Pocahontas, Disney's Enchanted, Disney's The Hunchback of Notre Dame), and it took the world by storm.  Boasting a score with chart topping songs, Godspell JR. is a sensation that continues to touch audiences.
Under the direction of Junior Theatre Festival award-winner Haden Rider, Godspell Jr. presents a group of disciples telling different biblical parables by using a wide variety of games, storytelling techniques and a hefty dose of comic timing. An eclectic blend of songs, ranging in style from pop to vaudeville, are employed as the story of Jesus' life dances across the stage. Dissolving hauntingly into the Last Supper and the Crucifixion, Jesus' messages of kindness, tolerance and love come vibrantly to life.
THIS PERFORMANCE WILL BE LIVE IN THE STUDIO THEATRE AT THE SANDY SPRINGS PERFORMING ARTS CENTER.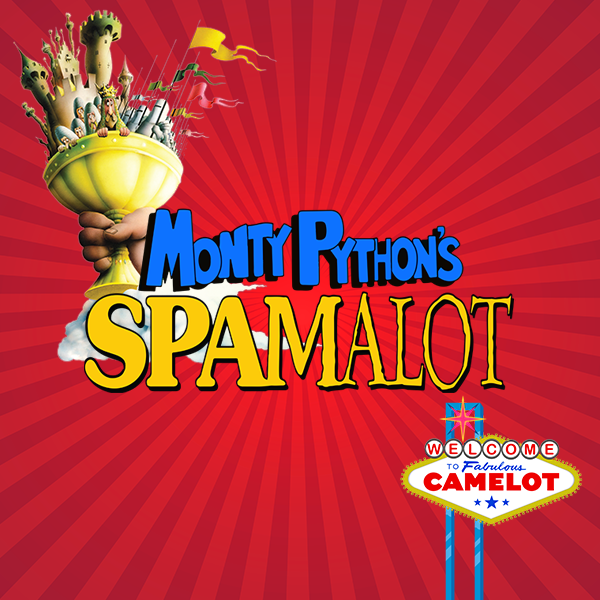 March 10-26, 2023
Book and Lyrics by Eric Idle
Music by John Du Prez
"Lovingly ripped off" from the classic 1975 film Monty Python and the Holy Grail, MONTY PYTHON'S SPAMALOT retells the legend of King Arthur and his Knights of the Round Table and of their search for the elusive Holy Grail. Assisted in their journey by the glamorous Lady of the Lake, the knights sing and dance their way through medieval England, where they encounter cows, chorus girls, a killer rabbit, and assorted French people. The original 2005 Broadway production won three Tony® Awards, including Best Musical, and has been hailed as "gorgeously silly" (New York Post) and as "a big, crowd-pleasing Broadway musical comedy" (Newsday). 
THIS PERFORMANCE WILL BE LIVE IN THE BYERS THEATRE AT THE SANDY SPRINGS PERFORMING ARTS CENTER.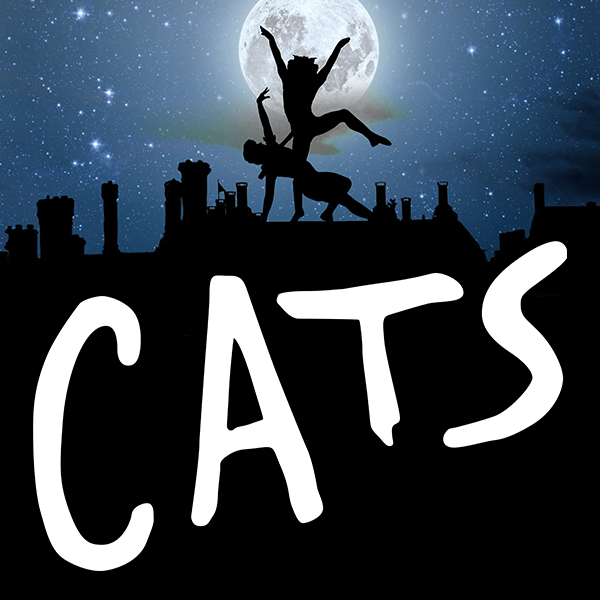 May 5-21, 2023
Music by Andrew Lloyd Webber
Based on Old Possum's Book Of Practical Cats by T.S. Eliot
"Prologue – Jellicle Songs for Jellicle Cats" additional material written by Trevor Nunn and Richard Stilgoe
"Memory" additional material written by Trevor Nunn
Directed and Choreographed by Tony® Award Recipient Baayork Lee the international hit musical has audiences and critics alike are rediscovering this beloved musical with breathtaking music, including one of the most treasured songs in musical theatre — "Memory". Winner of 7 Tony® Awards including Best Musical, CATS tells the story of one magical night when an extraordinary tribe of cats gathers for its annual ball to rejoice and decide which cat will be reborn. This all-singing, all-dancing musical spectacular has been translated into 16 languages, seen by more than 73 million people worldwide, and is still one of the longest-running shows in West End and Broadway history.
THIS PERFORMANCE WILL BE LIVE IN THE BYERS THEATRE AT THE SANDY SPRINGS PERFORMING ARTS CENTER.