Venue

The performance home of City Springs Theatre Company will be the brand-new Sandy Springs Performing Arts Center's Byers Theatre, located in the heart of the new City Springs development. City Springs Theatre, in affiliation with the city of Sandy Springs, will produce Broadway shows and arts education at the Performing Arts Center. All programming will take place in the Mainstage Theatre and Studio Theatre of the Performing Arts Center.
Directions to City Springs Theatre »
---

Byers Theatre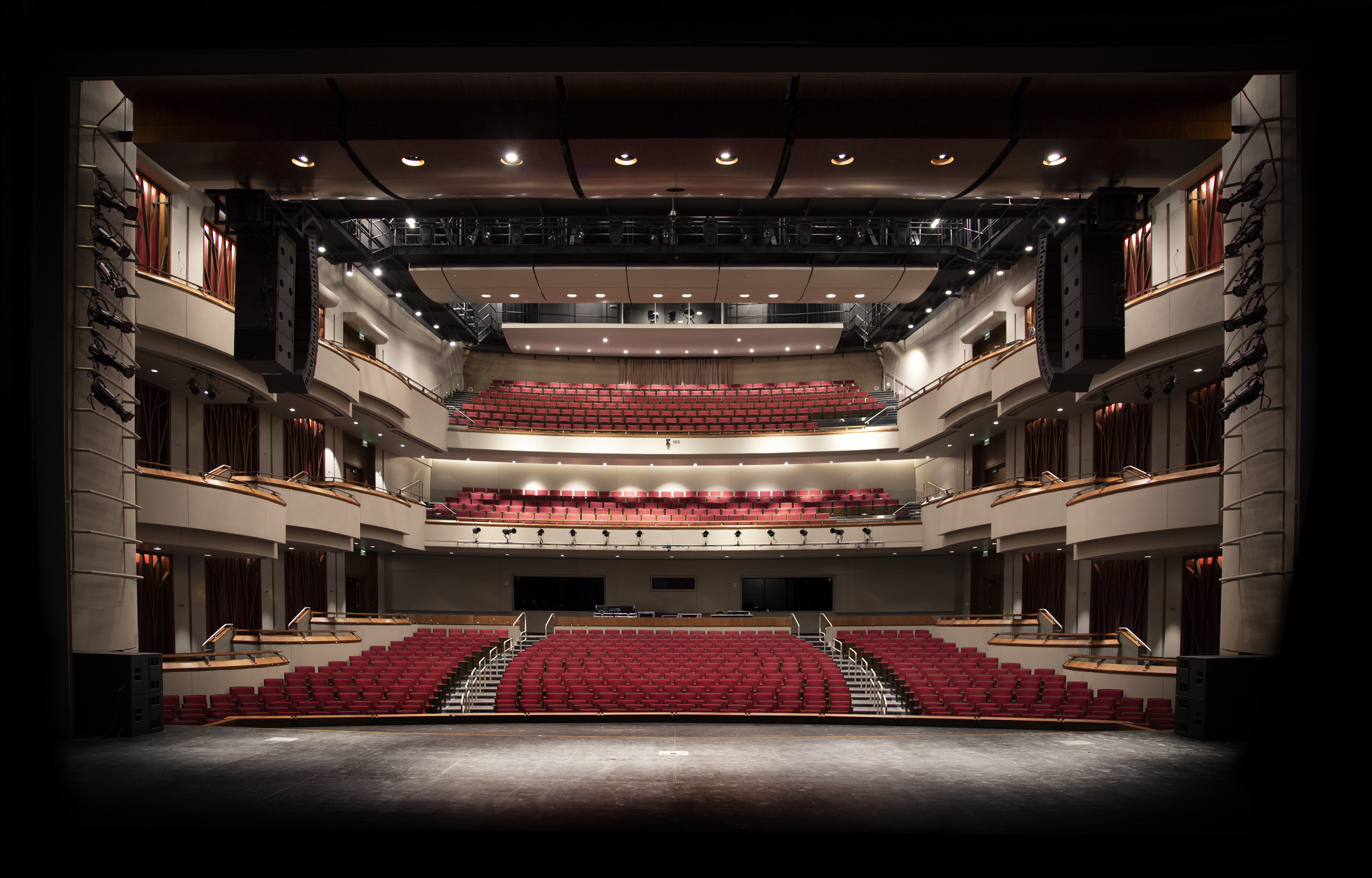 The Byers Theatre is the primary performance space in the center. The theatre features excellent sight lines, with seating for 1,070 on three levels including box seats. Superb acoustics, a full orchestra pit, and fly loft make the theatre an ideal venue for a variety of performance events. The theatre's state-of-the-art performance technology offers a robust lighting inventory and a cinema-quality 4K projector and screen. The back-of-house includes green rooms, dressing rooms, and a 1,300 square foot (sf) Rehearsal Room. The 6,100 square-foot glass enclosed Main Lobby can also function as a gallery or venue for receptions. The full-service CityBar adjoining the Main Lobby and Studio Theatre boasts a 7' x 16' video wall. The Balcony Lounge offers more intimate event space off of the main lobby.
---
Studio Theatre
The Studio Theatre is a 5,000-sf flexible space that can be configured to serve the community as a meeting space, a venue for small performances, or a location for corporate meetings and banquet-style events. The room can comfortably hold 300-350 people for seated events, and also features excellent acoustics, a full lighting grid, a sprung floor, and other technologies. The 2,730 sf Studio Theatre Lobby provides pre-function space for the Studio Theatre. Outfitted with a 11' x 20' video wall and a lighting grid, it can also accommodate small events and receptions.
---
To learn more about where City Springs Theatre performances will be held and the entire City Springs complex, visit www.CitySprings.com