Conservatory Training
     
CST Conservatory proudly presents Disney's Frozen Jr!
We are honored to announce our inaugural Youth Conservatory program by kicking off with a summer musical production of DISNEY'S FROZEN JR., designed to educate the next generation of artists with professional musical theatre training.
MISSION: City Springs Theatre Youth Conservatory is dedicated to providing the metro Atlanta area with high quality theatrical training and performing arts education. Through the resources of the professional City Springs Theatre Company, it is our goal to provide all students who walk through our doors with not only a positive and memorable experience, but also with a greater understanding of musical theatre and of themselves. The Conservatory training programs are designed to equip the next generation with the tools they need to be successful in whatever they choose to do, whether as an artist or arts supporter.
As we begin our path to educating the next generation of artists, we are excited to work with young people on our stage! Our summer production of DISNEY'S FROZEN JR. will consist of a 3-week intensive designed to enhance the skillset of our young artists and provide an all-encompassing look at producing professional musical theatre! Our Youth Conservatory is offering TWO tracks this summer including a PERFORMANCE track and a TECHNICAL THEATRE track.
At this time, the PERFORMANCE track has been fully cast; however, we are currently accepting TECHNICAL THEATRE track submissions!  Please email Jenna at jenna@cityspringstheatre.com to set up an interview with CSTC's Production Manager, Justin Gamerl.
Technical Theatre Track (Ages 14-18):
All aspects of our youth summer musical production of DISNEY'S FROZEN JR. will be produced by students, including the technical elements! Students will work side by side with City Springs Theatre's Production Manager Justin Gamerl all technical elements including: carpentry, scenic painting, lighting, sound design, and stage management.  See interview requirements below.
SUMMER MUSICAL PRODUCTION INFORMATION
REHEARSAL DATES
Rehearsal Dates: June 3, 2019 – June 22, 2019 (Monday through Friday only)
Rehearsal Time: 9:00 am – 4:00pm (aftercare option from 4:00pm – 5:00pm for additional fee)
Rehearsals take place at City Springs Theatre Studios
8601 Dunwoody Place, Suite 136, Sandy Springs, GA 30350
PERFORMANCES
June 21 at 7:30pm & June 22 at 2:00pm
Sandy Springs Performing Arts Center
1 Galambos Way, Sandy Springs, GA 30328
FEES
Performance Track: $900 (includes show costumes, cast t-shirt, show poster, and opening night party)
Technical Theatre Track: $750 (includes supplies, cast t-shirt, show poster, and opening night party)
* After care for either track is an additional $5 per day or $25 per week.

TICKETS
Show Tickets: $15 Adult / $10 Student (video recording of the production available for purchase)
FAQs
For additional information, click HERE to view our Frequently Asked Questions!
---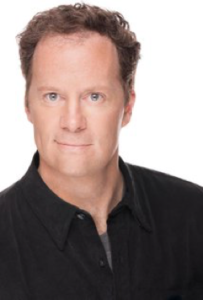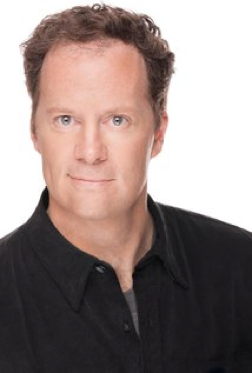 Study with Tony Award Winner Shuler Hensley!
Gain confidence, better your technique, and sharpen your performance skills with City Springs Theatre Company's Tony award-winning Associate Artistic Director Shuler Hensley! Through private studio coaching for aspiring theatre talent of all ages, Shuler's award-winning experience will help you explore unique character development for successful performances and auditions.
Lessons take place at Shuler's private studio and are scheduled individually based on Shuler's availability.
Pricing is as follows:
30 minute coaching sessions are $60
60 minute coaching sessions are $120